zzz
Can't seem to get to sleep much these days. Worried about work? nah, don't think so. Can't really explain it. My tired eyes are just staring blankly at the pc now.
Jay McCarroll
I enjoy watching Project Runway, and definitely admire the talents of Jay from Season 1. Bear in mind he turned down the offer to work with BananaRepublic to strike out on his own(wise choice), he has since launched his very 1st collection during the
Olympus Fashion Week NYC
where he was crowned the winner. Absolutely love the guy's color pallette! Check out the pics and short vid at
styledotcom
*
justanotherrichkid fall 06
Rockin' prints on vintage-treated shirts? yeah!
JustAnotherRichKid
rocks out with yet another 4 made-for-online prints. Nice black/purple (3D-ish) take on the popular "f*&k gucci" design. Free ship for 1st 2 tees, don't miss
*
simplicity is key
Simply awesome thinking from the marketing guys behind these
Faber-Castell
ads:
*
New Balance Centenary celebration: homage to real heroes
Hikmet of Solebox
had loads of info from his blog some time back about this unique series of footwear to mark NB's 100year anniversary.
Go read
The shoes feature the flagship designs in OG colors, with the long-serving employees in mind and their thoughts. Now that's footwear with meaning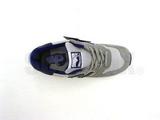 These will be available in SG as well, so fret not local collectors!
*
Supreme jersey
spotted these on the 'bay.
*
laundry rug
Here's a cool rug to have! For someone who loves to his laundry all over the place, this is godsend! Just pick up and go!
Go click and buy here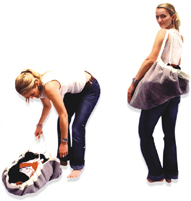 Have a nice Wednesday