proddy-mad
Now i've gotten lots of mail drops in unlikely packaging before: jacket in (flattened) potato chip cardboard box; tees in industrial thrash bags; trucker cap squeezed in a latex glove box; large-sized fleece hoodie stuffed in tiny ladies shoe box for heels etc...and now this: jeans in Brooklyn's Faicco's Pork Store bag (!)
But i ain't complaining...bag is clean as a whistle and packed in Priority box; but coz in it is my long-awaited
45RPM Sorahiko's
This holy grail of a denim comes courtesy of another unlikely source:
Mr Russ B
himself!
Allow me to indulge: 14oz. organic hand-picked Zimbabwe cotton, dyed from man-made indigo dye, selvedge fabric, spun from the vintage looms in Japan...i could go on and on. Finally the perfect denim to quench my selvedge thirst
more goodies
Mr B also threw in a couple of Nike white label tees for good measure [you needn't, but much thanks]. These came out last year, and features the retro designs of famous soccer numbers [from various countries' soccer jerseys]; and LA '84.
Also had a package from my lovely cousin, stripe madness from
Polo
! I think i'm gonna be a zebra very soon, but who cares! haha. I'm blissed out with all the goods, thank y'all!
*
Starck + Puma: naked
Philippe Starck
does his stylistic, streamlined and organic magic yet again with
Puma
. This time focusing on the "second skin". Check out
the range of skin-tight underwear and base layers
, form, fit, functional and sexy.
Whats hilarious is the version of story thats told on the site =)
*
iRiver MPlayer = omg, imusthave!!!
Just released in Korea, the new iRiver Mplayer is just awfully cute! Using the famous Mickey silhouette is one thing, successfully incorporating it into the product design is another! Check out the design sketches
Ladies and those young at heart will appreciate the incospicuous and unsuspecting wow-factor: it can be worn like jewellery and acessorize bags, totes, mobile phone and key fobs etc
Wanna know how to use? The Mickey ears simply become volume and track skip knobs! It doesn't hold much [2Gb or 200++ songs], but given a choice between this or the new ipod shuffle, i know what i'm choosing, ha!
No word on whether it'll be available in rest of the world, but if anyone is able to hit up
Akihabara
, please hook me up!
*******
Randomz
mammaries...memories
JLH loveliness
*
Wimbledon is upon us
Maria Sharapova in training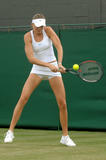 Daniela Hanchutova in action (nice close up)
*
Diesel S/S '08 Holographic Fashion Show
Uber cool! Awesome graphics and effects, and some ending!
Reminds me of the Kate Moss hologram from Alexander McQueen's show in '06
done up by
Musion Eyeliner
, the guys who also did the Gorillaz live 3D performance at MTV Music Awards
laters