all shook up
Sorry for the lack of updates, the quake was creating all sorts of communications havoc the past week. Pretty creepy for a similar boxing day quake ala 2004's Indian Ocean tsunami.
What's that i hear you say? "no matter how much they change, things still stay the same?" Yeah, seems like the older you get, the more these things somehow get to you
Regime change
So the so-called evil evil dude that is Saddam was hanged yesterday, capping a supposed exclamation point to the year gone by. But who's the
real evil seen by the American public eye?
Damn, better not tell Lucifer he's falling behind, or somebody gonna get a hurt real bad...
and what of Mr Osama?
Oh, the Bush administration can't do anything, their hands are pretty much tied, since he's under the
"sovereignty of Pakistan"
. I guess the same sovereignty of Iraq didn't hold when they went after Saddam Hussein in the War on Terror, for which he didn't attack nor posed threat to US security.
As i read through the countless bytes taken up by the passing of the Iraqi dictator, it is more sobering to read from the one that is inside the country:
You know your country is in trouble when:

1. The UN has to open a special branch just to keep track of the chaos and bloodshed, UNAMI.
2. Abovementioned branch cannot be run from your country.
3. The politicians who worked to put your country in this sorry state can no longer be found inside of, or anywhere near, its borders.
4. The only thing the US and Iran can agree about is the deteriorating state of your nation.
5. An 8-year war and 13-year blockade are looking like the country's 'Golden Years'.
6. Your country is purportedly 'selling' 2 million barrels of oil a day, but you are standing in line for 4 hours for black market gasoline for the generator.
7. For every 5 hours of no electricity, you get one hour of public electricity and then the government announces it's going to cut back on providing that hour.
8. Politicians who supported the war spend tv time debating whether it is 'sectarian bloodshed' or 'civil war'.
9. People consider themselves lucky if they can actually identify the corpse of the relative that's been missing for two weeks.
and
Al Qaeda? That's laughable. Bush has effectively created more terrorists in Iraq these last 4 years than Osama could have created in 10 different terrorist camps in the distant hills of Afghanistan. Our children now play games of 'sniper' and 'jihadi', pretending that one hit an American soldier between the eyes and this one overturned a Humvee.

This last year especially has been a turning point. Nearly every Iraqi has lost so much. So much.
via
Baghdad burning
*******
Person of the Year
Time
rounds off the year with a very apt award for all of us [if you are reading this online, yep, you've got an award]
For someone who's been lurking forums; browsing gigabyte pages upon terabyte pages, creating html web pages [remember those?]; discovering the ease of right-click pic lifting, followed by print-screen capture of Flash/Macromedia creations [the darnest things]; to witnessing the 2nd explosion of a popular culture borne from teenage minds and youthful hearts, now otherwise known as "street culture".
[2006]...a story about community and collaboration on a scale never seen before. It's about the many wresting power from the few and helping one another for nothing and how that will not only change the world, but also change the way the world changes.
Ain't that the truth. The past year has turned out to be the year of citizen journalism, a revolution rumbling through the echelons of web/real world from the base up and finally blowing up. Oh, we saw it coming from the street culture POV, for sure.
Back in the days of newsgroups and early internet forums, we saw how a few quick-thinking, well-connected dudes revolutionalized a nerdy hobby of collecting sneakers into a "game". Word of mouth in your streets became overseas chatter, became top-secret hush-hush release dates from so and so's "boy" who's tight with so and so label's crew. Kids today will laugh in your face if you even suggest hook-up at retail. Hook-ups took on the sweet musical notes of "ka-ching" before you could say "dunk eS-Bee". Oh what a whirlwind it was.
And how many armchair Nostradamus's proclaimed the sneaker bubble would burst. For a while it seemed true. Collaborations became tired and we couldn't believe how many more mindless colorways we could tolerate. There seemed to be a limit to what one could source from the usual suspects.
But the ambers still glowed among the couple of us, who took up the ease with which one could create webpages. There was an abundance of knowledge and information out from every little nook and cranny of the World Wide Web, and we knew it. Of course we do, we surfed and washed up along every shore of information. The phenomenon that is blogging simply gave the big push that was needed to herald the 2nd coming of the "game".
From then on, personal scrapbooks of collectors and streetwear otaku's got linked; translation websites worked overtime to decipher fanboy reports from Japan, Korea, Hong Kong, US and vice versa; and the birth of "beasting" began.
There's sharing of info and then there's hype. Probably a thin line and certainly not worth the bytes that have been spent arguing about. If it's your style, your vibe, your admiration, go ahead, talk about it, post it, promote it so everyone who shares your view can enjoy it too. If it's just about the exclusitivity, priced-beyond reach, bandwagon hopping info, i think we can do without them.
I don't know, it's still your choice afterall. Hence the most apt title for Person of the Year is yours for the taking. For some, logic prevails: buy what you like; wear them and fear not the valuation the moment after; and a "collection" is what you will have after years of enjoying and garnering knowledge, not bought off eBay. For others, it will be buying what others tell you are cool, having the same POV as what you read, and willingly spending cash in the progress. Don't agree? Go Blog it
*******
Year in Review
So what was good and bad in oh-6?
kicks
Nike still baffles me despite the bundles of cash it is raking in. It is probably a huge atheletic corporate lesson on how to have record profits without much of an innovation program, other than churning out round after round of different renditions of "one time only" designs.
If it's one time only, why do we have 26 colorways released over the past few months? Once the Pantone and patent have run out, what next after metallic house of colors and animal hide?
Nike Free is lightweight and has lovely aesthetics, but thats about it. Any everyday-runner knows the importance of running is in support and cushioning, not flexibility and colors.
Sure the nike+ marriage with apple is a masterstroke, and it was built on the zoom air platform [something that folks at 1 Bowerman Drive should have followed up from the alpha Project]. But Nike needs to move fast to churn out the nike pluses sooner and cheaper, just like how apple is doing for their nano's and shuffle's. Product structural integrity/reliability has never been a strong point of apple, let's hope Nike doesn't keep that trait from the marriage, else there will be plenty of other music players and lots of eager footwear companies willing to be their vehicle.
06 might also be the year more people turned to other brands of sneakers, or it could also be that more labels have sneakers.
love
: Visvim Fang Hiker, Polke No.5; Nike Hideout Woven Footscape, Stash pack AM95; Puma Yo!MTVraps Clydes; w)taps x Vans Chukka
hate
: 90% of 06 dunk lo/hi/sb's [no good colorways/materials available? leave it alone then]; adidas new models and the SuperStar [talk about lack of innovation...]
threads
Clothing game stepped up like crazy in 06, everybody and their neighbor had a clothing line with limited edition print runs. While most stopped their Nigo-emulation there, some had quite a favorable [but mind boggling to me] return of investment.
The huge prints from LA and San Diego labels caught on like wild fire. Ignited by the success of Fiberops' big photo prints and in-your-face attitude, up sprouted Crooks&Castles, Sinful Things, Hellz Bellz, Fcking Awesome etc, coupled with 10 Deep, Rockers and even stalwarts Freshjive. Some were interesting and even had a feel of a portable canvas, with your body as the frame. However, these were few and far between. And the advent of all over prints didn't help. There is such a thing as finesse when Goodenough does the all-over print screen, and the absurdity of guns/diamonds/skulls in neopolitan/fushcia colors.
Love
: Supreme PE/photo tees [still pulling weight and giving gems]; Stussy [the masters turned 25, and fitted everyone above and below their age]; gdehresonate/ gdehuk; undercover; FuturaLabs; w)taps
hate
: incomprehensible all over prints; BBC/Ice Cream [some were cute, most were not]; new brands biting the guns/diamonds/skulls [c'mon, what's the point? pioneers came up with them first and had the street cred to pull off a parody or tribute]; overpriced threads [high priced does not mean high fashion]
Collab x Collab
If you can't do it yourself, best to get the professionals. With that in mind, everyone collaborated with the best in the biz for whichever area of fashion:
Need an outerwear? get Penfield, Schott, Alpha Industries. Need fabric? Goretex, Harris Tweed. Boots? Red Wings, Timberland [sadly with zebra prints and 80's neon]. Hardware? SwissTech, Victorinox. Street art? Graf meisters Stash, F2K, WK, Haze, Slick and the rest of the WTT gang at the ready.
There were the cross referencing of labels as well, both companies sharing mainly the similarity of designing and making tees [but basically, just to slap on their labels, make about 50 and say its a worldwide number, hype it up and sell the brand]
best collaboration
: Levis Fenom; Michael Lau x Nike; Stussy x Nike World Tour; w)taps x Vans; New Balance x Solebox; Hideout x Nike Woven Footscape
Wishes
- The end of all-over prints / until so-called "designers" learn or understand what is a coherent design [either will be a god-send whichever comes first]
- 2006 was the year where more people got to experience the Asian tradition of queueing. Yes, we bloody queue for anything; European/American concert/disco-going style of queue-hopping, getting in through the backdoor and hoodwinking the guy at the door doesn't quite compare to freezing on the pavements in posh NorthFace gear 5 days before launch-date and "suffering for your love". However, 75% of those "love" turn up on eBay within a hour is lost on them. I hope 2007 will finally bring everyone to jam pack the queue, such that reselling for 10% profit no longer makes sense and it'll all fade away [its a tough wish, but we must all dream the impossible]
- Good sense to prevail and not waste the efforts of minimum wage kids in Third World countries by creating nonsensical colorways renditions of Dunks and AirForces that end up in sales racks a month after release date. C'mon, market share is all yours, why not salvage the waste by putting more effort/money into designing or incorporating materials of more value into the shoe? Build upon the domination with a "quality over quantity" and trump your nearest rivals once and for all. And for the other/new brands, that is the only way to win over the market, not stuck at Form and forgetting about Fit and Function.
- Knowledge to reign, where what to wear/buy comes from what you know/deem is cool and not from a magazine/blog/forum consensus. Sure, the hip folks at Honeyee/street culture masters have the latest, most expensive, exclusive and best, but it doesn't mean you break the bank to emulate them. Dude, they get them for free or from favors exchanged, of course they'd flog it like theres no tomorrow. Unless you're as rich or well-connected as them, its best to excercise restraint. Like the look? Recreate it, get the key pieces that'll last through the years and not end up looking like a photocopy and worse yet, broke
*******
Live! Tonight! Sold Out!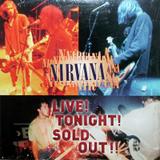 Originally released in VHS and LaserDisc format in 1994,
the official DVD
dropped in November 2006. Truly a gem in any collection, it is Nirvana viewed through the eyes of Kurt himself. It rang back the years as i watched it, and dare i say it, headbanged for a good 1 hour thereafter.
*
Wolf Pack
Amsterdam's retail scene has a new addition. Check out the
SF review
and
the site
*
be@rbrick 13 - STPL
It doesn't come close, but this should accompany well with my [slowly building] Maria O collection [heh heh]
*
Good Vibes: Beasties are coming!
2007 is starting to sound really good: the Beasties are coming! along with MixMaster Mike and Money Mark!
Rolling through SG is the Aussie
GoodVibrations Festival
. Mark your calendars 19th Feb [2nd day of Lunar New Year] at Fort Canning Park
*
Pimp my ride
My buddy S78 will prolly bust my ass for showing this, but its too cute! LOL
Bring out the nerd in you by customizing your road, mountain bike or BMX wheels with this DIY electronics kit!
via
spoke POV
*
Randomz
How could i end the year and start the next one without the babes?
Best Butt
Vote and rank your best butt in
People magazine's poll
. Eva and J Alba are just too well shaped to pass up... *drool*
Jessica Biel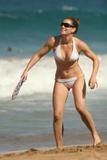 border="0">
Speaking of tushes, Jessica Biel displays her goods at the beach and evening wear. Peep the bikini shots, love it when the lady is confidant enough to show the "goods" [could it be a ring i spy?]
Roberto Cavalli knows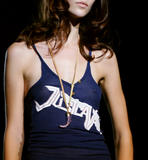 Roberto Cavalli lovingly displays the female form...mmm-mmm
End of a long post, thanks for reading thus far. More to come in oh-seven for sure. Have a great year ahead!