terrycloth cuties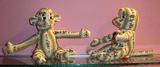 These are so cute. I can't explain the behavior towards terry cloth, its just so huggly and comfy. Hence the awesome idea to make them into plushes! Tommy tells me they are available at Libertys.
Check out Andreas' site
where you can customise the toys with your own terry-cloths!
Puma Clyde exhibition
Anyone coming along to the Puma Clyde Gallery exhibition at the Puma concept store on the 12th?
Puma's really coming along pretty well lately. Just hope the Mongolian buffet reaches Asian shores soon.
Hope to see some familiar faces there, i always hate to be one of the oldest during these kind of shindigs...
*
collab alert 1: NB.S2C.UNDFTD triple threat
So everyone knows about the triple threat collabo for the MT580.
Check out the Fall catalog pics from Stussy: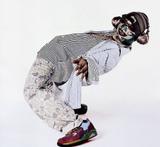 Now those 580's are definitely different and hotter!
Keep your eyes peeled!
*
collab alert 2: MAD foot!
Still continuing the crazy kicks momentum, peep my new 3M Mad Daaam's! hahaha
Released quite some time ago in a collab between Jap hip hop crew Nitrow and MadFoot, these kicks are laced all way round in 3M! I just love the AF1 backdrop...
Signature NE parody Nitrow logo and "underground" embroidery...
flowing to the front, with the tongue tag and secret stash pocket under the tongue(!)
Will definitely be popping them all over town
collab alert 3: XLarge Madfoot
XLarge gets on with their 15th Anni celebration with AJ-inspired kicks. Sure beats the AJ3 inspired Nike dunks that dropped last week...
*
mother of all collab alert 4: Lamborghini Mucielago x Versace
(have you fallen off your chair yet?)
In what must rank highly in the all-time collaborations list (what? no nerd came up with this yet?), Lambo drops a sick black/white rendition of the rip-roaring Murcielago with a Medusa touch: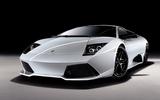 Upholstery in signature Versace Greek key motif, surrounded by carbon fibre architecture, this is oppulence at highest level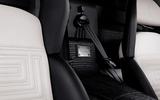 And to top it off in typical pimp-style, you gotta have a
plaque
bolted to the center console solidifying its limited edition status with her own edition number
Peep
sybarites
for hi-res pics while i go change my pants.
*
bling
As if the snake boxes released last week weren't hot enough, Supreme drops these holographic box tees!
The black really brings out the bling.
Anyone out there with an L for me?
*
randoms
For the times when you fall asleep on the bus or tube:
Get it here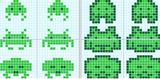 I don't have a Nintendo DS, but
these icons
seem cool to have. Maybe i can use them for my mobile?
Nope, the pic above is not Genting Highlands, nor some romantic fog... its the bloody haze again!
PSI reading
is 54, but i guess its the average, the smell lingers far longer these days. sighs
Posh has eye-poppingly big...eyes
I always found Alyssa Milano hot, just wish somebody can introduce her to bikini waxing. meow!
Laters, dudes