been too busy and tired to post lately, but thanks for checking back every now and then...so lets turn back the clock a little
24/5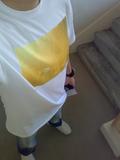 stussy ripzinger|vsvm fluxus|nike woven free|wired h|stussy hiroshi sunnies
weather's sweltering hot as we near the top of summer, 'bout time i rip into the wardrobe for some shorts. Those Nike Woven Free 5.0's are feeling superb, wonderful welcome from the daily leathered soles.

view from the top - from the removated Sushi Tei
Got lucky enough for a window seat at the removated joint at Paragon, overlooking the rest of Orchard. Love the wood panelled flooring and pebbled window edge, maybe i should copy it for my future balcony...
30/5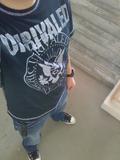 unrivaled|fenom|converse nexusVII
Probably not the best of choice for a 34degree walk under the sun, but luckily we avoided by hiding within the airconditioned confines of shopping malls. Didn;t turn out to be a good idea in the end: The
GSS
drew out throngs of folks from
everywhere
and it was like a walking contingent throughout the entire stretch of the shopping district.
*******
MAILDROPZ

Nike Dunk Hi Plus B (Stussy)
Grail of grails, still can't believe its finally in my hands (on my feet so to speak). Back in '01, i wouldn't have thought possible to even get within a whiff of the pair if i didn't show a couple bills. Thank heavens for hypedom for moving on to Yeezy's and what-not and letting an old fogey like me relive the good ol' days of butter-soft luxurious leather, premium snakeskin swoosh... Now on to the next grail! ;)

W)taps "revolt minor" and "rogue"
More dopeness from releases of yesteryear, so glad theres folks out there who take good care of tees...like me, hahaha

Resonate Goodenough pique cotton polo
GDEH never fails to simplify simple things, the cut, quality and details just make it worthwhile. Perfect for summer

Bottega Veneta key fob
Classic
Intrecciato
woven leather key fob...not that i'll see too much of it though; its going to the missus, haha ;)
*******
6/6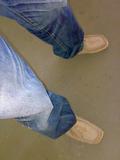 resonate polo|lvc|ape manhunt
Headed off to the
DaVinci exhibit
amid the ridiculous heat and venue packed with kids on their school vacation. Pity some of the exhibits were not very well taken care of, as well as some so-called "guided tour guides" with disastrous Singlish spoiling an otherwise pretty nice way to spend a weekend afternoon. It was a treat to view the Mona Lisa given Pascal Cotte's virtual cleaning treatment with his 240million pixel camera, and see it the way Leonardo intended. The man is truly a genius, heres a lovely quote:
"It had long since come to my attention that people of accomplishment rarely sat back and let things happen to them. They went out nd happened to things"
---
Sophnet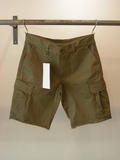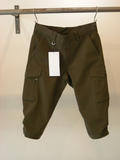 damn, i so need these shorts, especially the 2nd schmitt mid-length ones! hook up help!
Stussy x SAW recording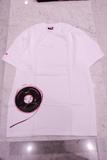 collab tee for SAW recording's party, featuring Satoshi Tomie
Fatsarazzi for Futura Labs
Photo prints with a short description on the back...not too bad!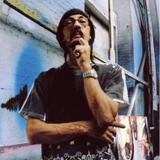 "Lenny"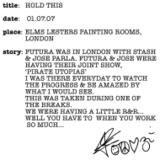 "Hold This"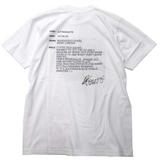 "Aftermath"
Futura Labs x Rip Zinger
do i dare resist this Rip creation? lovely
---
RANDOMZ
Vanessa Hudgens - MTV movie awards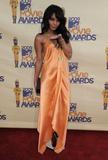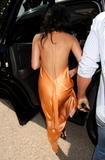 and of course you spied the irrepressable Megan Foxxx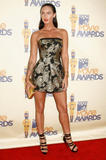 and the divine Ms Fox conquers GQ worldwide, this time for GQ UK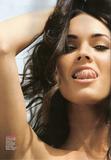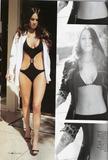 one hot summer comin' up