Upcoming release
Kiks TYO - G-Flash triple threat
Now this collab's truly lookin' hot.
Kiks Tyo
previews upcoming triple collab with New Balance and G-Shock. Colorway and design elements will be similar to the August-relase of 25th anniversary G-Shock watches that are co-branded with Kiks TYO.
Peep the splatter touches on 2 pairs of 574's and a sleek special edition 320 [well in line with
NB:JP's campaign
]
Colorway is looking great, with the reverse that co.jp does so well. Splatter concept is nothing new, but by keeping it simple, its eye-popping! Since these are still samples, heres a point to note: for the 2nd yellow/black pair, put on a black "big N", and introduce black contrast stitching and laces and you're all set for a perfect compliment to the black/yellow pair!
Big ups to hobby:tech[Shinichi], premier sneakerhead of
KikTyo
, who also helms HTML [hobby:tech merchandise laboratory], that recently did the release a series of products in conjunction with G-Shock. Check back at the site for more info over the next few months
*
Stussy Rustler crew
i like the prints on this...but i don't think i can pull off the s/s sweat look
*
visvim sophnet logan
yeah, its been all over the web, but the more i look at it from this angle, the sweeter it is...why oh why are sophnet proddy so exx...
Anna K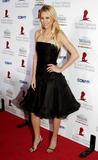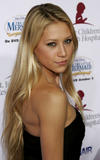 wait, why is she here? coz she's back on the market yo! hahaha word is that she's dumped Enrique...so, she's the hottest "release" this week! =)
*
Honeyee blogs down and out
looks like a temporary end...but hey, them dudes know how to end on a high. they've set the standards for collective-celebrity blogging, interesting to see what comes next
*
Randomz
Some lovely shots of Scarlett...
now imagine what would happen for sales if HF got Scarlett to model his HPP stripe range??
*
pic of the day
awesome streetart: look again
via
laters