Been bogged way down (like stuck in quicksand bad) with work and lots of what-not's, hence the lack of posts. Sometimes even sleep can't cure fatigue
maildropz
Got in some awesome goodies early in the week

Nostalgia relives


"life after life"
Interesting Unrivaled tee, with re-constructed seam in the front. Was more intrigued with the skull print as it looks the same as NexusVII's? Would be way cool if it turned out to be a collab design


"god is love"
Another constructed tee from Unrivaled, well, its more like an inverted tee than anything, cos all the seams are on the outside. Excellent workmanship, and the print is excellent, you feel its almost exclusively made for you...


"this machine kills facists"
I had the yellow-on-white OG print of this Goodenough tee, so i was stoked to find a DS one. CRISPY! even more dope, its from the "Tabletop" capsule collection by Hiroshi for DoverStreetMarket a while back. Its a collection curated by Hiroshi, bringing back some of his favorite designs/products. Its my fave as well!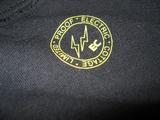 "ecl"
So envious of London folks who had access to Electric Cottage items from back in the day (cos you know there was no way you'll get 'em in Japan). This one was a must-cop simply for the memories and slowhand reference
*******
obituary
I don't think i've had this happen to any of my kicks (yet), but i guess its inevitable. The previous time i could remember was my Nike Zoom Haven 's straps breakin' up, so i'll just start an "obituary" header for a final tribute before they head to humidor heaven... :)

RIP: Nike Trainer SB
As with all foam-based out/mid soles, humidity is their worst enemy. And as if that weren't bad enough, the Trainer SB was infamous for a midsole that cracked up too easily (due to poor paintwork, probably?) My pair held up surprisingly well and long enough before its eventual demise yesterday... Definitely an under-rated pair... gone too soon lol
*******
monocle
Service is the catchphrase all over these days. Its about time the mainstream caught onto what might be the key complement to over-coming the crisis. Theres an unabashed pro-Japan bias on the coverage of what makes customer service excellent, and Monocle even has a "reader warning" sub-note that says if you've never been to Japan, nor shopped there, you won't understand her retail ingenuity and integrity. well-said

"fast retailing" - Tadashi Yanai, the man behind Uniqlo
and of course the Japanese brand on the news lately for the stunning collab with now-unretired Jil Sander, as well as the impending breakout here in Singapore (1st store April, 2nd in June for a 1-2 punch)


some lovely editorial shoots that we have come to expect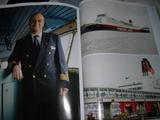 *******
randomz
Some lovely shots from the Sart
Don't you just love the frayed hem on those leather boots?! smashing
oh my, how the girls have grown...
Jamie Chung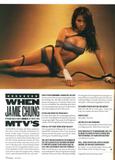 Vanessa Hudgens
out n about in those tight tight jeans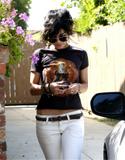 Amanda Bynes (in teeny tiny shorts)
Megan Foxxx
tight...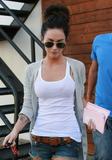 how she manages to look hot in that Wino beehive and granny bra is unbelievable
3 words: Vikki/Blows/Loaded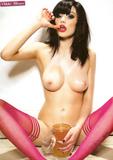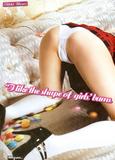 whoa
laters!