Gosh, its really been a while since i updated the blog
Been a hectic April at work: closing of financial year, internal training, campaign launches and scurrying about for the new service demo's...
The local weather's been acting up as well...those april showers were few and far between, with temperatures soaring up to even 40degrees!
Couple of snaps

Unrivaled|Visvim fluxus|Visvim FBT Shaman|wiredH


Stussy Hiroshi(no vis)|LastOrgy2|LVC|BapeSta|Bape GShock|N(N) keyfob
Really liked the look for this, just because it was so simplistic. Managed to pop by Club21 guerilla store, was enamored by a Tsumori Chisato s/s button up, but my wallet was saved as they didn't have my size (phew). Also nice to see some of the N.Hoolywood items, but i don't think my body can breathe in them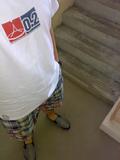 Stussy phase2.0|RL madras|N(N) slip-on
Was pretty much avoiding piling on too much as i was sick of sweating in the humidity. I need more shorts fast!
---
Monocle
I didn't even have time to finish the previous issue and the new one's out! at least that made me run thru the last one quickly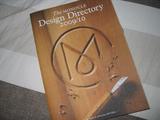 This month comes with a design directory supplement pull out
I've said it before, i totally adore this model, and the styling is sharp and on point
Some options for shorts that i need so much right now!
Shots from the design supplement: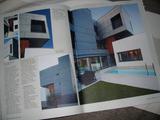 A timely feature on piracy in Somali waters, and the men & women of the Danish Navy
Its been a long while i've last been on a
RHIB
, sure brings back memories
*******
ID
short write-ups on
AB's
new studly adventure (haha), and
Aitor's
magical hand to rejuvenate the staid Umbro England jersey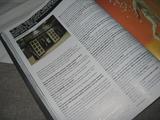 Jun's
thoughts on Grace and the Nowhere installation in DoverStreetMarket
some background on
Tet
and evolution of w)taps
Jean Touitou
of APC, some new shots by Bruce Weber!
Feature on
Margaret Howell
, still on point all these while. Go check out her mook (magazine book) for s/s09 in stores now.
And of course the lovely photo shoots:
---
MAILDROPZ
Wallet's a little tighter these days, but some valued pick ups:
Bathing Ape x Casio G-Shock
Was looking for a nice complement to my fragment casio, and this popped out from nowhere. Released in '07, love the camo face and cheeky phrases on the back:
"Time 2 get ill. Time 4 sum aksion. Time is money"
#1399 of 2000
Headporter Plus chino
This one took forever to come up on the radar...and yeah, "extra-large"...argh!
---
DROPZ
Damn, i need those Fragment Footscapes and Wovens! Hook ups pls!
RANDOMZ
Terry Richardson ads, Vogue Homme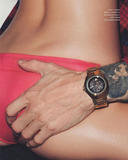 i'm so buying those watches...
ciao