Flyer-protege-alicia-kurt-Lavar-noods
Copped the pic while in my uncle's mini van last week. 'Scuse the huge turn-ups on the denims, i didn't even had time to alter them properly. Hmm, that reminds me, gotta head down to Johnny's shop sometime to get it done. 2nd pic is of the long-delayed
Singapore Flyer project
, viewed from the expressway. Sure seems to be coming up fast. For those interested, you supposedly could see up to Indonesia and far into Malaysia on a clear [haze-less] day, since
its even taller
than the
London Eye
.
Yeah, as you'd guess, our neighbours will have something to complain about yet again. Peep this
nice read in the Economist
for a change - yep, we like it, loud and proud
*
Protege
Caught
The Protege
on
Saturday.
From the dearth of good HK movies lately, i'd think its a good bet for the Golden Horse award. It's a pretty straight forward plot about undercover cops on a drug raid ala
Infernal Affairs
aka
The Departed
for Hollywood folks. And i guess you really can't mess with the tried and tested formula. I do wish for them to do away with the somewhat "sweet" ending where the proverbial "love conquers all" theme kicks in; they should've ended with Daniel Wu's Nick in a conundrum on whether to get sucked into drugs or the undercover world,that would be a nice parallel. All said, Andy Lau should get a Best Actor nod since he lost to Tony Leung for Infernal.
*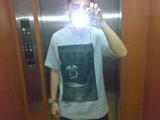 'Preme Ari tee.Haze GShock.Stussy Skull Gramps.Olive World Cup wovens
Popped by town real quick today to pick up a nice bottle of
Cabernet Sauvignon
for KK's housewarming gathering. I'm beginning to enjoy the dash of grapes lately, a nice chnge from the hard stuff.
*
Nexus7 "Alicia does it better"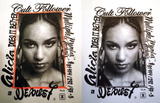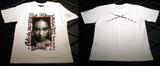 Fresh off Tomohiro's blog, this tee is done for R*izm's anniversary. Lovely rendition ala Stussy's photo-print, and carrying on this season's "Kate Moss does it better" theme [anybody able to help me out with that one?], N7 brings out longtime print-fave Alicia Keys [besides Angie of course]
In case you missed it, here's the N7 x HP Boston. The size is perfect don'tcha think?
*
Hysteric Glamour - Kurt
Hysteric
pays timely homage to Kurt [it was
his birthday last week
]
I've checked and i've read in forums that its all sold out. Sad, cos i would've loved one...
*
Lavar
From the creative head behind
ihavepop
,
Juse
brings forth
Lavar
based on the streets of LA. Check out the dope visuals on the site background, the current collection and the latest drop: JBA customs
50 tees, individually customised, hand dyed, stitched, pulled etc, designed by Lavar crew member Jim Bauer, they are
now up online
. I'm a stickler for all-over prints and these are slowly growing on me! Best be quick if you want them in your size/print preference
holler back, J
*
Merkley???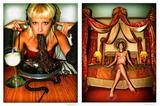 Its the question on everybody's lips...
"Do you know Merkley???"
Simply awesome photographer making a name for himself in the webspace of
flickr
, using nothing but a good eye, wit, great photoshop technique and and endless supply of naked women.
when i grow up, i wanna be a flickr photographer...
laters