middle of somewhere
Stussy ProKeds~lEvis 201xx
Anyone out there still has/wears these? Don't know 'bout you guys, but i love and wear my pair to death sometimes. Not the most comfy [i can't believe pro players balled in ProKeds high-tops!], but you can't beat the sneaker [ProKeds was the first to call them sneakers] from everyday-wear
*
drops cont'd - packaging
More lovelies dropping in as the lead-in to the holidays in a few weeks time. This time its the Nike hTm Air Moc Mid. I still can't believe how some people don't follow the double-boxing when sending shoes with boxes. Maybe they aren't collectors etc, but don't the postal offices all have ready-sized boxes already? Makes me wonder where the high postal charges go to.
What i could salvage from:
At least there wasn't water damage
Released in '05 to [virtually] no fanfare, this model dropped into oblivion soon enough. I always loved the
ACG range
, and the moc is comfy and snug as any bootie out there. Trust the hTm triumvirate to mate cool classy
form
with rugged ACG
function
...
fit
? thats a given with the moc mid.
I didn't know this before, but the moc mids come with something special. The insole looked a little wierd with some cotton/nylon cover, so i took them out and found out they were "invisible-socks"! [those that end below ankle-level]
Check out the hieroglyphic-like features on the outsole nubs. Anyone knows what they mean/are part of?
*
penguincards.lovebirds
Feb 14 is looming by, so check out this cute
penguin v-day card
and lovely red
lovebirds apron
!
*
friends - cluck
Nik
actually got one of those
EGLU
houses for his chickens! How cute! and of course in pink! haha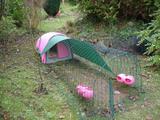 Looks absolutely awesome and [dare i say it] chic! =)
Oh yeah, congrats on the new addition to your family! Another trooper for the HQ! LOL
*
RTFP
Speaking of the trooper, the RTFP "updated seditionaries" tee is up for $ale at
figurepunk
Looking forward to more goodies from the bat-lovin' punk-trooper union!
*
henneb-day
last but not least, bestest of wishes to
henne
get silly drunk at cookies with the man if you happen to be in location
*
randomz
JLo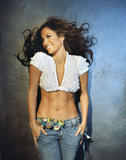 still manages to look hot
Lisa Gleave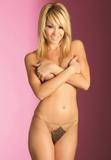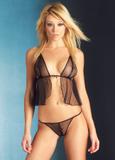 Lovely ideas for V-day...like the saying goes, less is more
Laters