guerilla
ihaveblog
Juse
of
ihavepop
presents "One month and 17 days of documenting work, projects, art, shows, parties, travel, people". Go peep thru them geniuses' eyes
Undercover - Isetan Japan
A guerilla release by Undercover in Isetan Japan throws up these 2 gems, teddy & burger! Damn, i really kick myself for missing out on the UC x Vans buddahbuger joints years ago
Venue V-box
Yet another guerilla store pops up (how many can these guys think of?). This time, it is VBOX by local boutique
Venue
, distributor of Puma's limited edition line of footwear and apparel from Ralf Simons, Alexander McQueen
(sick)
, 96hours, nuala
(sweet but ex)
, S+arck
(its cheaper on ebay)
and Rudolf Dassler
(so-so)
. Currently located outside the Heeren shopping mall and offering 30-50% off on all items in that little air-conditioned container - ie: not much stuff, but its worth having a look anyways. I'd recommend going for the high-end stuff at Venue Berlin store at Palais.
*******
Slippity slide
My bud Jon fills me in on the w)taps slip on...siiick stuff: cross-bones-pentagrams. If you've done your homework, you'll know they cost a bomb in
nippon
. Why? Coz they've got the reverse design instead: pentagrams and cross-bones reversed! Best to pick up the state-side release for a trade across the Pacific.
Equally cool are the Polo Ralph slip-ons. Not as evil for sure, but cool contrast to the taps eh? hahaha
*******
Listening
Hmm, seems like i'm listening to what the
rest
are too. Can't resist the urge to be ahead of the mass-release:
Justin's sophomore album Futuresex/Lovesounds has truly sick beats via Timbaland. Booming basses, tuning phases... great combi's. Lots of collaborative efforts through out to keep everyone happy. Consistently excellent on the tracks!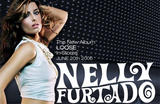 Nelly Furtado Loose is a pretty odd choice coming from me, but again, Timbaland draws me in on the track Promiscuous. Maneater is simply evocative of MJ, really thub-thumping stuff. Throw it in the iPod for an excellent mix!
Beyonce's B'Day, yet another pre-release due in a couple more days. Drew in by, you guessed it, great production once again. By now, Deja Vu should be all over the radio waves, and theres lots more radio-friendly tunes to last a couple of awards y'all.
*******
NB super team 33
Remember these pics of the very uncharacteristic NB "super-team 33" kicks? Well, true-believers, they'll be dropping on our shores pretty soon at the Vault.
Yep, in the meantime, go cop them
Jacket series
already!!!
*******
Supreme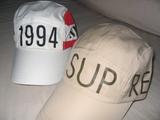 Managed to get them at a steal, loving the fit esp the long bill. And how's that for an "athelete's foot" bite?

*******
grapevine
Hmm, could the signs and rumors be true? Concurrent "moving out" sales at Ambush and Surrender lasting till the weekend. Could it be a re-branding ploy, or an eventually move to be far from the madding crowd? If so, whereforth?!?!
~*~
So you've probably know about the release of the iDiom:gray-scale series at
Grandism
.
Its all gravy, man...can't go against the dope stuff from some of the best in the biz. Pre-order is the key.
But wait, i have seen what i believe to be the light...and its calling out to me and my paycheck:
SUBNET-MASK! SUBNET-MASK!
get your
acr
on and be very afraid
laters, y'all