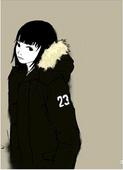 Ground Breaking
Its near the end of the 1st month of the new year...so far its been excellent news in the trends dept, new gadgets, hot apparel, fresh hollywood scandals etc etc...
And it looks set to dominate my blog for today...
Surrender's new clothing labels:
whispers
Closed-door party is on friday 28th...heard Lavelle, F2k and Edison will be dropping by.
New Royalefam baseball tee dropping on opening day:
Well, limited or not... i don't really think its as hot as some have perceived it. I just wished the references weren't that obvious:
first the "abe lincoln" head done ala ape head, although its upside down, then the crossbones and "3 stripes" which look vaguely familiar on the bape and wtaps tees...
On the topic of new tees...heres something i find really cute
I really had a good laugh...
go get it for your girl
I've saved the best for last...pic of the day
cheers