MAILDROPZ
couple of vintage finds earlier in the month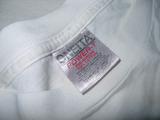 Bathing Ape "digicamo"
Printed on an Oneita Power-T, and featuring a digi-camo print (you can only see it up close in the tiny dot matrix that make up the ape-head), this one's definitely for the vault.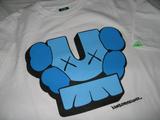 Undercover x Kaws
Its indeed a joy to find like-minded otaku's (or nutcases depending on how you look at it) who keep their tees deadstock. While UC recently re-printed the "U" logo tee-prints, theres no trumping the OG Kaws signature piece.

W)taps '07 cap
Just a random find on ebay, the newsboy cap doesn't picture that well if its not worn on the head i guess. A nice mesh fabric for breathability.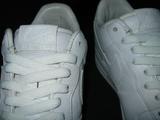 Nike Air Force 1 XXV 07ASG Playstation
Speaking of '07, this is one lovely find. Made by Nike's Innovation Kitchen to be given away to winners at the Sony Playstation gaming pavilion at the '07 NBA All-Star Games, this is 1 of 25 pairs. Check out the laser detailing on the heel tab and right foot heel panel. Based on the XXV anniversary model of the AF1 with seamless toebox and rolled leather edges, the leather insole and lining completes the premium touch.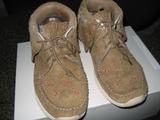 Visvim Lhamo folk
Probably not as exclusive as the AF1 above, but this is one hard nut to track down. Folk series has one of the best feet-to-ground feel, and based on my fave FBT model, its a must cop. Big ups to Samuel for the hook up!

Visvim Zahra
It was seriously raining kicks from the postman the whole week, so just bear with me, haha. Also got this Zahra slip on that i've been wanting to cop for ages. Will go excellent with some Soph shorts or HPP chinos, don't you think?

Bathing Ape x Birkenstock Tatami
Yet another surprise snag is this DS 1st Ape camo tatami sandal. Some time ago, i was amazed to get the Stussy Tatami at a steal, and now this - i'm ecstatic! Word of advise for the snipers: do not be put off by the sizing, Birks sizing don't run the same as your sneakers ;)
---
RANDOMZ
couple of snaps from the latest issue of iD
Hiroki and Visvim is finally opening up to the Euro sights, first a short write up on Monocle, and here an interview with Michael K no less
Of course, was drawn in by covergirl Lily Allen, who was styled in the shoot by the divine Kate!
and check out Evan Rachel Wood shot by the Terry god: hotness!
Since the Potter movie opens this week...
Emma Watson for Elle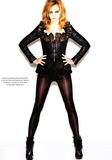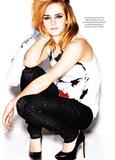 at UK premiere
Emma at legal age = hot
Emma drenched and upskirt = holy-wet-dreams!
bonus pics: Emma with a near slip at the afterparty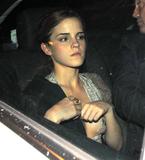 laters!