...all the pieces...
Madhouse around work this week, with the end of the company's financial year. Been too tired after work to even do anything else besides watching movies on the PC or the telly. Heck i even fell asleep watching
Fully Flared
, i was that tired!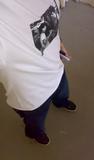 supreme/nbhd | nbhd | supreme
Been ages since i last put them supreme downlows on rotation, the midsoles have yellowed, but damn they're comfy as hell
Decided to just chill around the crowd on Sat, the FashionFest is supposed to be on. That, and catching the
Audi R8
on display at Taka, since Audi is the official sponsor of the event. Seriously dope shit. Just wondering when the hell will i be able to afford one of them...
*
mail drop - VSVM buckminster cap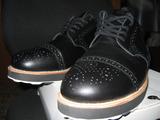 Y'all seen the Supreme Savilles earlier that i got for work, heres part II: Visvim Buckminster Cap. Its almost pure luck. Awhile back i copped the same pair but with white midsole, and the sizing ran small. Since i was wasn't willing to chop off my toes nor risk amputation due to lack of blood circulation, i had to give 'em up. Lo and behold, i managed to find one in the right size (my toes are smiling) and black midsole to be perfect for work. In case you didn't know, these Bucks are a
chimaera
of sorts, with a "head of a traditional split-suede
blucher
with the ass of modern atheletic cross-trainer". Simply put, it means i'll wear them to work and be more comfy than those in woody oxfords etc, ha!
*******
Monocle shots
One of the many things i enjoy from Monocle are the lovely photo shoots
"Guest Dress" in Four Seasons Hotel George V, Paris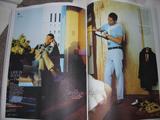 "Life is Suite" in The Peninsula, Tokyo
Well, if i had that type of view, of course i would spend more time in the room! lol
Tons of interesting reads, including the cover article about transporting bullion.
And of course, being Brits, they couldn't resist a little self promo on the new
Heathrow T5
, with lots of info and tidbits on the behemoth structure and state of the art technology involved
Shame the terminal couldn't complement and take off like they had hoped
(1)
(2)
(3)
-even Gordon Ramsay is not spared
Thank heavens our T3 went without a hitch...couldn't imagine the 15,000 lost bagagge
*
iD
some more leftover shots i took from iD mag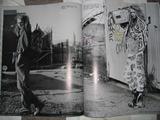 Fierce shots in the Junya Watanabe pictorial...i'm feeling the pinstripes as usual
Flowerprint? hmm, maybe
Some lovely lady-love mid-post to whet your appetite: Catherine McNeil is seriously old-school-supermodel-hot! and she's only 19!
*******
Margaret Howell
Margaret Howell's
timeless styles are one of the reasons why she's hit it off well in Japan
Porter Yoshida
Her 1st collab with Porter meshed so well, you'd think it just another diffusion line from Porter
here's the collab's 2nd wave:
Helmet bag
I really like this one, its so huge!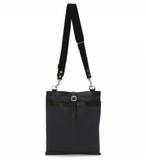 shoulder bag - small
shoulder bag - medium
Baracuta
Her latest collaboration is a more homegrown affair, reworking Baracuta's iconic G3
2 versions available for male and female, the latter version cropped at the waist for a look a look that is at once current and pratical for spring or autumn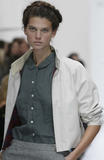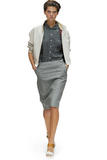 pics via Vogue
*
Neighborhood Fury
x RedWing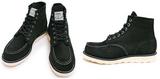 Get some serious street cred in these RedWings...and some deep wallets
But if you're looking for a less pricey alternative, peep these sneaks to complete the look if you've copped NBHD's brilliant print tees from this season's Delta collection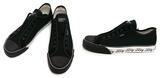 *
Nike WMN Air Kukini
One of my faves from the awesome Alpha Project during the late 90's and early 00's, the Kukini combines lightweight performance, comfort and flashy aesthetics superbly. Nike has been re-releasing a few of them over the past few years. Check out this pair for the ladies, featuring an
Emilio Pucci
-esque signature swirling
pattern print
on the upper
via Mita
wish i had my hands on those super-duper limited samples...thats way rarer than hyperstrike today, kids! =)
*
Nike Terminator Premium vs Vintage
Much like the Nike runners which were retro-ed in 2 phases, peep the comparison between the "Premium" versus the "Vintage" pair of Georgetown Terminators just released. Nike should just stop wasting the kids' time already
Word of advice: drop the premium, go for the vintage-aged pair
*******
RANDOMZ
Claudia in GQ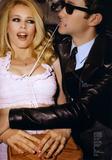 Couldn't take my eyes off the mag at the bookstore...Claudia still doing it for me
So is Heidi
nary a thread, 'cept for paint
...dayummm...
sweet dreamz...