Interlude
work's been hectic with type courses, A380, new product churn-outs and impending short-stops. might be stopping over halfway round the glode just after midweek, hope bosses allow me some downtime, ha
~*~
Take some time to reflect a little
"Custodians of Culture" - Dave Hickey
via Paul M
"Inevitability of 300-dollar socks"
~*~
Stussy x Turntable Labs DJ bags
Broadcast allover the interwebs by now, they look better with every second. This backpack is functional in more ways than just a vinyl carrier!
Ballistic nylon, tonal camo interiors (including waterproof pack cover!), karabiner torch, padded back etc...sweet
But my money's on this tote, with enough stash-space for laptop and 40 records and a water-resistant base!
Piece of advice, retail tag is just slightly lower on StussyDirect site and will be worthwhile if you're located in the States; but head over to TurnTableLabs for relatively lower shipping out to rest of world
*
head turner: Oakley Medusa
If you thought the
Oakley Mars
worn by MJ years ago was out of this world, this new Medusa range is straight krazee...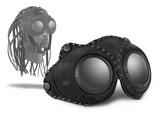 Eyewear:
leather frames around Plutonite lens. this looks Akira-ish for a motorbike trek. fits perfectly to its complentary...
Headgear:
high-density foam lining, adjustable chin strap, leather dreadlock(!!!) and rivets for attachment of matching goggles(above)
I dunno whether if it qualifies for innovation, but it sure as hell is intimidating...in a Mad Max kind of way!
*
UC x Visvim
Lovely shots of continuing collab between Jun and Hiroki, those duckboots are too tempting...argh, x'mas come quickly
via Kero
*
RANDOMZ
Wentworth Miller - GQStyle Germany
Oh i know lots of girls go head over heels over the dude, how can resist him in those threads!!! I spy DrMartens x YohjiYamamoto!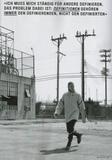 Gisele in Miami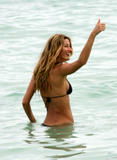 ...and more! what i wouldn't give to be there at the beach...
Jess Alba visits Brooklyn Projects
i couldn't care less about the store or her accompanying bf...peep the fine body form! :)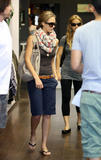 Rihanna goes au naturel
Laters!