nano-nano-nano
Its Chinese New Year's Eve, had a little stroll through town, not much action (as usual) besides the last minute rush for new clothes. Really wanted the new season Boss shirts, but looking at the price tag, think i'll pass thank you. My white Lacoste will suffice for those customary relative visits.
I was passing by the Heeren shopping mall in the late morning when i saw the i-shop staff putting up these cute iPod nano magnets all over the apple-sponsored bus-stop. I was thinking it's a cool thing to do. Instant advertising flyer without the irritating teen "pushing" foreign objects into your hands. DIY/help yourself style...i like. 4 hours later, as i walk by the bus-stop to pick up the car, only about 50% of the white nano's were left (mostly in the taller regions where the kids can't reach), there were still tons of blacks around. Lots of curious stares as i plucked the magnets off one by one. Who cares?! Sometimes, Singaporeans are just too law-abiding anyways. I must have cleared like 20 pieces before the kids around me wised up and snatched them as well. Heh heh, monkey see, monkey do.
*******
NB 652
I'm not very experienced in shoe reviews, but if theres one thing i learnt from reading other reviews is: "2 thumbs up!"
This made in Japan road racer is well-thought out. The curve-fit suits Asians to a T, much like the Asics wave-runners. Ultra lightweight and responsive, the outsole uses high-tech materials to replace the usual thick foam/air/wave and other thingamajig. Its called Revex, but the only thing a runner needs to know is that it gives the cushioning you need without sacrificing weight and looks. And it definitely looks speedy. Wore it for a couple of days to let the shoe get used to my feet (seriously, footwear is a form of interaction to me), before i break them out for a good work-out run in the next couple of weeks. Trust me, get them while you can before you see them on the runner who just overtook you.
*******
speaking of which, some images of new NB's courtesy of
sneaks4freak Harry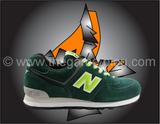 *******
I did a thesis on evolution of fluid-on-fluid movement a couple of years back in uni, using split second photography but nothing beats the guys at MIT fo' sure:
check them out
*******
S/S 06 looks great...
Undercover
Junya Watanabe CDG
*******
stuff i'm loving
CDG x Lacoste
Alexander McQueen x Puma
Addict polo via
Flatspot UK
Victoria
Stella for Maria(s)
Stella McCartney for Maria Kirelinko and Maria Sharapova
*******
Stussy 06 new tees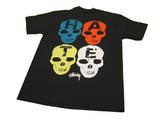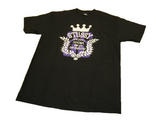 Thats all for now...wishing all a Happy Lunar New Year, best of health and wealth to y'all!
Peace