iheartSG
"if the mountain will not go to Muhammad, then Muhammad will go to the mountain..."
Last week, the government [affectionately termed "gah'men"] promptly went out to woo back overseas based Singaporeans with a
huge event
in central park NYC. Oh no, not with song and dance [they did have them], but with food of course! The way to a S'poreans' heart is thru his belly, heh heh, cos what else do we do besides, eating and shopping?!
The
late Johnny Apple
once proclaimed our treats as the
"best streetfood in the world",
so KF Seetoh brought along his corp of
makansutra-approved
"12-best" streetfood hawkers to set up stall and indulge everyone in the Big Apple; you can be sure Thye Hong fried prawn noodles will be there!
But the visitors also brought along something uniquely Singaporean...the orderly queue of course!
they really go all out to get ya back
The poor souls [only figuratively, i would say they are pretty well-off based in the states, ha] had to queue up to an hour for sample morsels of popular food like
bak kut teh, laksa,
prawn noodles, chilli crab, bbq seafood etc...well, i guess the good reviews from the numerous blogs and media seem to suggest it was worth it. Now how about these returning folks present their overseas experience eh?
last pic courtesy of kelchan
*
Now, for those looking for reviews on great eats besides streetfood, do check out
ChubbyHubby
. Aun Koh's [the scion of our ambassador-at-large Prof Tommy Koh] well-written prose and obviously well-travelled experiences make the site very accessible and enlightening.
And if my bud Sahlan is reading this: dude, go set up a reservation at
Iggy's
already! i'm hungry and its your treat! LOL
*******
fakeplastictress
Title of post has no relations to this[well maybe], but just thought it'd be cute...
"Queen of bagland"
Anya Hindmarch
has another created winner in her hands. After being seen on just about
every IT celeb
, the bag was sold out of its 20,000 run in Sainsbury. Created as part of an envirmentalist-EarthDay moment to reduce plastic bag usage, it has caught on like wildfire. Now just wait for the crazy crush come June for the US release and the obvious July human-tsunami in Tokyo.
That said, anybody hook me up for one? anybody?
*
"came, saw, outbid? get the tee"
Interesting find off ebay, i probably missed the release info. adidas release these "83-C" replica tees (yep you heard right) for rabid fans of the iconic 83-C jacket. I guess it should go some way to soothe the restless souls who scour every little corner of the globe and ebay-sphere for a chance at the jacket without breaking the bank. I don't think it has the "J/Mano" on the sleeve though [ha, i'm such a nit-picker]
Me? i'm still cheesed at passing up the opportunity during its drop in Oz [Eric, you owe me for introducing you to the hype jkt!]
I can't promise the bank [not much anyway], but i could make some semblence of a deal for some worn grey/purple or white/red goodness.
Mr A, this message is partly directed to you... hahaha
*
bape w)taps '07
Some upcoming hyper-limited drops from general ape, collab with w)taps. Prolly outta reach for me seeing i'm not a NFS member, so if any peeps have access, lemme know?
Also read somewhere that this release might be Nigo's way to venture back into the "underground"; trying to ride the coat-tails of the supreme-wtaps collab fame back to the hearts of Ura-otaku...wait, what? I'm sorry, but i don't think he needs to do that, and secondly its not the first time he's worked with Tet
They were part of the Mout family and CommandZ satellite
and who could forget the Visual Uparmored Council:
*
JohnSmedley x OriginalFake x Nexus7
First look at the upcoming Smedley outfit: great canvas, [nearly] inconspicuous detailing [X's at the collar, N7 "fleur de lis" at the back]
I need!
*
Ibex
Based on the company philosophy that natural fibres make the best performance sportswear,
Ibex
from Vermont has cornered the market in merino-wool activewear. They're having a sale on the winter-line now, great for stocking on base layers...go check 'em out
*
alienware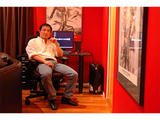 Every sector of the market has its own "premium label", the top of the line. For Pcs, its gotta be
Alienware
. While the price tag may cause most to balk, the flagship line of fastest-gaming desktops-in-the-market
ALX
"start" at just usd$4,999, its like haute couture for geeks. Heck if
Jim Lee
has one, its gotta be good. Don't know who/what Jim is/does? damn...i'm the geek
Speaking of Jim, i've been outta the comics loop for the longest time [not least due to bitten by the sneakerfreak bug], but do check out
his blog
for the best sketches from one of the illest pencillers in the industry.
*******
randomz
Apparently she's some chick named "Rong Xuan" from Taiwan who had her pics from her private blog leaked...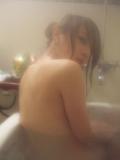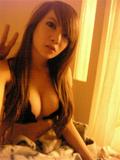 The rest are a bit NSFW[not safe for work], so mail me if u really want em *wink*
Charlize in yellow
laters