The Man From UNKLE
And with that
title and image,
it awoke the nerd/geek in all of us
How else explains the ties that bind? Vinyl records? DJ mixes? Grafitti art? Hip Hop/Rock music? underground culture? vinyl art? secret cliques? collaboration? doublename?
While still a film in the making, a teaser trailer was put up [for a fleeting second]...apparently for prospecting investors/funding
Couple of screen shots (esp of JL in hype regalia, lol)
essential ape T
Major Force jacket!!!
From the project outline [also up for a fleeting second] there was also much info on the details and direction of the documentary. I won't put it up here, but diehards should know where to get it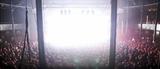 Images/stills/film sequence to be used in the film:
Look for it in 2009. i can't wait
*
GDEH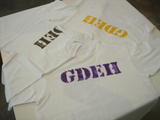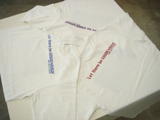 Finally, new photo prints! How long before i get my hands on them? hopefully not too long...
Misspelling on purpose or deeper meaning?...hmm
RSNT
HF channels some Visvim aesthetics into this RSNT T-print
Simply put, it just means "same print on a smaller tee"...lol
*
Visvim Nez Perce Keifer
speaking of Hiroki, i'm really feeling this pair
so clean, so smooth, so simple
should i pull the trigger? decisions decisions...
*
Number (N)ine x Vans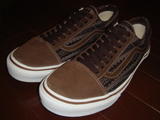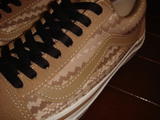 Oh my oh my.... this is just too lovely
I can't imagine them sitting on shelves for too long
Somebody get at me with a hook up on these dopeness
*
Stussy x NBHD "Boneyards"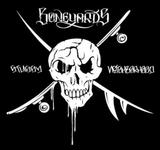 So
the collection has been out
for a hot minute
I don't know about you, but the tee prints are not much to shout about
While drawing inspiration from the era of oldies, punk rock, low art, surf art, it just doesn't appeal that much to me. I still can't see the effect of having that multitude of artists and designers in the mix, on the cotton canvas.
However, as seen from an earlier pic i showed, the cut and sew will be worth the trouble instead. And from what i see on the
khaki pants
and
shorts,
its a pretty affordable look
Perhaps the subsequent release from the Jap end of the double-name will be more interesting
*
Stussy Medicom Exhibition
The Jap Chapters and exclusives never fail to impress, especially when they remix the classics. Vintage NYC print given a rehash of bright colors
---
RANDOMZ
its Miller time!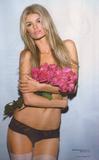 Marissa Miller for Maxim
Giselle in GQ
showing why Tom Brady is one lucky sonofagun
"Toe Jam" by BPA
Can you imagine how fun just being on the set of this vid could've been? LOL
Link
Norman Cook's (Fatboy Slim) new project Brighton Port Authority
You just wish there was an uncensored version to this
These 2 vids are perfect for tonite's match between Spain and Italy
Nike Next Level: Torres creating converts
Link
Nike Next Level: Andrea Pirlo
Link
laters!