its been a hard days night
Sorry for the long interlude, have been kept under the desk with piling loads at work and way-off sleep schedules during the weekends.
*
last week
traumatised by being called a beast by skinn3r for the last get-up, i tried from the other spectrum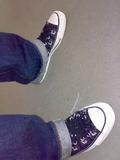 S2C NexusVII | 45RPM | CONS NexusVII
OK, still beasting, but at least they're not too in-yer-face (how many peeps know of the Cons x N7?)... =)
*
new pick ups
Real glad to see the postman lately
snakes!!! pretty much given up on the Kermit box T (L anyone!?), so i plonked for some snakes. not a bad trade-off innit?
tutti-frutti: doc says to always have some fruits on yer plate. yum!
cdg/fp: finally one that fits, sweet!
*
this week
CDG FP | LVC | Vis FBT CL
Couldn't be arsed to dress, just threw on whatever was within arms reach. Couldn't resist pulling on the FP polo...summer came early!
*
tough....on stains?
was
senor Mourinho
that desperate after being kicked out of
Chelski
?
hahaha, seriously no idea, but i guess this Get brand leather polisher wanted to associate their "tough on stains" stance with the irrepressible Portuguese
*
Supreme towel - Smart mag
in case you need more 'preme towels, head to Kino for yer fix!
*******
..let the beat drop, and ya don't stop...
couple of stuff on my desktop, thought i'll just throw it up
HPP+ FP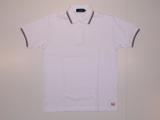 Fred Perry continues a fine run of collabs with HeadPorterPlus. Their lines are so similar, that i find it harder to figure out the collab than say, with CDG, who deconstructs them. Then again, you know i'm so buying them. ha
*******
packs, bags, backpacks...
how will i ever resist the temptation for yet more bags??? urgh
Undercover
if you ever get bored from vis packs, this pretty lovely day pack from UC will serve as an excellent alternative...
sidenote: new cap from the UC range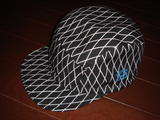 seriously, those "fence-like" print design is so replayed from them garish LA-based labels, by how then do you explain the fact that its still that much cooler than anyone of them?
Porter x Hideout
this one is sooo lovely
canvas fabric with scrawlings (reproduced from the infamous countertop) and waterproof lining: simple till it hurts!
white or black? decisions decisions... but will the bags wait for me? or will them young'ins scoop them off the shelves with scant regards for old fogeys like me?
Porter x G1950
Oh Porter, why do you do this to me....
sick zig-zag print on the inner linings, available as waist bag, tote bag and carry-all
Burton
This one, i thought would be pretty cool to lug around...Burton waistpack with built-in speakers for your iPod!
yo! stop the bum rush!
*******
Resonate for Summer
HF rolls out the checks for summer
I'm all for color, but grey-scale tops does it for me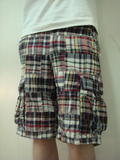 But i can't resist those madras shorts...sooo RalphLauren
more colors in the form of beaded necklaces...
and the madras patchwork/checks doesn't stop there for HF...its also on the Goodenough jacket
*******
To a T
I just love these prints... one of the most impressive print-run this season
NBHD delta
If you can find 'em in your size for retail, do not hesitate!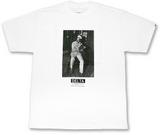 *
Wacko Maria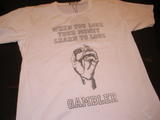 I quite like their take on the Delta blues
*
FCRB
Fresh take on a age-old collegiate sports theme - i likey!
*
stussy x zozo anniversary
theres really no explanation why a Jap-redone Shawn Stussy print is so much cooler than any of the recent efforts...
hello, Destiny???
pfft
*******
Dr Martens needs your help
go nuts on them blanks...
help design for the next big thing
Me? i'm just gonna print them out for my nephews as coloring practice! ha
*
Kool & the gang @ Bape LA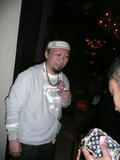 Now this is what i call BEAST! you take the (multi-colore) cake, Mr Murakami!
Fresh from the Bape Heads Tour (damn how long has it been since the last one?) for BapeHK's 2-year-anni, and Yeezy brings the Superflat-Don along to La-La land...what a coup, Nigo, what a coup...
*******
on the googlebox
Other than the fact that Eric Khoo's My Magic will be vying for the
official selection at Cannes
(hooray!), heres a couple movies i hope make it here soon (or, most likely, to my desktop)
The Babysitters
Can't believe theres no distributors since 2007!
teen babysitter + call-girl service = kaching!
Young People Fkcuing
"i need orgasm, Andrew"
Diora Baird is in it, nuff said
yet another no-brainer for me... they need to get it to dvd soon, seriously
*******
RANDOMZ
vids
Discovery: I Love the World
what an awesome ad
...Tibetan monks and Stephen Hawking? cool with a capital K
*
Kenny Smith + Aston Martin = nope
realy ROTFL for this one
*******
Emma
Oh Emma, thank god you are 18
flavor of the month
milfs!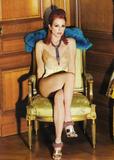 Madge for Elle, Julianne Moore for Vogue
DT magazine gets the babes
Spain's DT in on a streak, Giselle for March and Naomi Watts for April!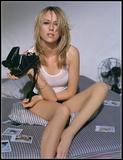 Coke is it
I'm a Coca Cola kind of guy...i'm so glad Keeley is as well
feelin' real thirsty...laters y'all!