midweek proddy madness
2 more days to make it to end of wk19...
NBHD kona prints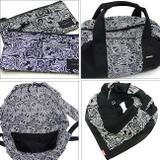 NBHD dropped these kona multi-prints a while back. Somehow the biggerthe canvas area, the "messier" it gets don't you think? The pouches and scarves are pretty alright, but the backpack is overdoing it.
*
OriginalFake x Levis
These pics of the Original Fake anniversary collab with Levis are simply lovely. The typical Kaws detailing and premium LVC treatment just sets it off.
I like the washed version better, but my frequent-flyer buddy S78 thinks its way to soft having seen it firsthand. Ah well, if i could afford it, i wouldn't mind giving it a go
*
OF x Nexus7 x John Smedley
Another of the OF anniversary collabs i'm liking is the polo tee i posted a while back. Smedley merino goodness!
*
S2C x Nexus7
This print got released sometime ago, but i like the detailing, especially round the collar! Off the beaten path and slightly quirky, awesome stuff, Tomohiro-san!
*
Gravis x Sue Kwon
The lovely prints of
Sue Kwon
, queen of gritty black/white photography, are used by Gravis for a series of tees and hoodie. Allover photo prints seem a bit too busy, but the single box shots are sweet.
*
GDEH x SOPHNET
Nothing too brash about these 2 brands, and thats just the way i like 'em. Reversible sweat with simple 'college beater' look
*
Randomz
celebs at costume institute gala
Cameron Diaz resplendent in purple
JLo still bringing sexyback
Scarlett is delectable
That smile is just magic
*
pic of the day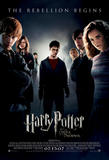 Check out the promo posters for movie and IMAX 3D, notice anything different?
This should get those pre-teens hyper, they've "upsized" Hermione's boobs! hahahaha
IMAX screens truly give you the "big" picture i guess, think i'm gonna catch that version once the film opens!
Laters...