collaborative/collective
Much like the world of high fashion where designers/labels always seem to move along the same direction of the season be it the "IT" fabrics/look/theme/models, so too mirrors the realm of streetwear. This is none more apparant than the world that revolves around
HF
. To say he calls the shots like the godfather would be a fair call, but i guess its just the regular meet ups/pow-wows that ura-hara crew that generate the ideas collection after collection.
Peep the recent drops from the familiar labels...
The embroidered crosses and bandana-print look that
GDEH
came up couple years back refreshed by
Unrivaled:
A continuation of
RalphLauren's
popular patchwork Madras/check collection from '06 to the current '07:
GoodEnough
"KrazyKwilt" shorts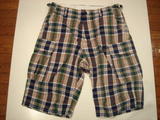 Visvim
Patchwork Madras shorts
Some lovely plaid/multi check shirts: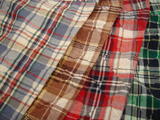 w)taps
"Vatos",
Resonate
check shirt
A running theme of HF will be his fascination/love for
Vivienne Westwood
/
Malcolm Mclaren
:
Seditionaries
movement
Punk is still very much alive, from
Gallery1950
's "too fast to live" gold-line shirt to
RSNT/GDEH
's "reditionaries" tee [which also includes a line from the good ol' Major Force days]
*
RSNT
Resonate
drops new season offerings...of course i like the photo-print tee!
The usual musical reference for the tee, and a pretty good looking shorts [i think its perfect for the next few months!]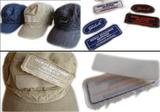 The working/mechanic caps are nothing new, as are removable velcro tabs, but they fit in nicely with fellow Ura allumni's s/s work shirts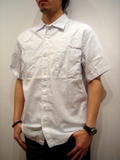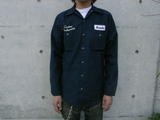 Visvim
Oltolina,
HeadPorterPlus, M&M
work shirts
*
Bape x wtaps Pt3
3rd round of Nigo's Fave Shop collection. This collection is so much better than the regular prints released lately...
*
Visvim FBT Ancestor Nez Perce
Dropping this weekend are the
Nez Perce
Ancestors...or as buddy S78 calls it, the CharlieBrown shoe...heh heh
*
Manifest
New tees from Manifest, featuring the FabFive and Eric B. Get 'em from
TurntableLabs
*******
Royal Flush wins
When i saw the pics of these
New Balance "Las Vegas" 574's
, i had to do a double take...just to make sure it's still an NB shoe.
"Four of a kind" and "Double-dice"
Its so surprisingly-jaw-droppingly bland, despite and yet [contradictingly] possibly also because of the myriad of colors and images that are thrown at the shoe. Gosh, the design and see-through soles are so grade-school, the kids won't even buy 'em coz of the gambling imagery: it would've been safer to do Spongebob instead!
What happened to the positives gathered from NB-UK and NB-JP, were they all lost or only reserved for the SuperTeam33 range? Its one of those "what-the-hell-were-you-thinking" shoes that we see so many from the other big brands, that i wouldn't normally expect from NB.
Speaking of which, perennial second [or third] fiddle in the limited edition shoegame, Reebok by comparison appears to have the better handle on the poker theme. Check out this set of 5 dropping in June for World Series of Poker Championships: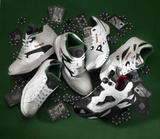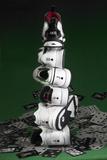 The colors are the same as NB [drawn from the green table felt poker tables], but yet so tastefully done. The details are present like the embroidery and laser-etch leather, but discrete enough to draw the curious eye for a closer look.
Sure the 574 is iconic and comfortable to boot. But it pales in comparison to Reebok's better selection of models, in fact the best 5 from Reebok's vault: Ventilator, ERS 2000, NPC UK Pump, Pump Omni Lite and the Court Victory Pump.
Thats when it finally hit me...but of course,
a hand of Royal Flush trumps Four of a Kind any day!
ha
*******
Sneakerbowl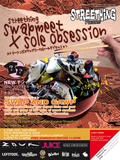 If you happen to be near KL on 9th June, drop by Zouk club for the
Streething
annual swapmeet and Sole Obsession display. Dress to impress y'all, and don't forget the raffle for limited edition sneaks [you don't wanna miss out on that!]
*******
randomzJessica Alba...again
Yes in case you haven't noticed by now, i'm a deranged J-Alba fan...hahaha. Peep a photoshoot featuring J in a wet-tshirt...*slurp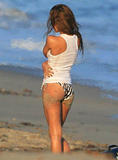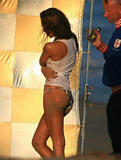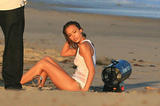 If there's a
Most Dangerous Job
,then there has to be World's Most satisfying job, and it has got to be the guy-who-pours-cold-water-and-rubs-Jessica's-chest occupation...damn!!!
*
Mylene Klass - red bikini
What beaches do these babes go for hols or photo shoots!?!
laters