the shakes
It sure seems like i [or you]would have blurry eyes looking at the pics. Damn, i really need a new cam soon[next pay-day come fast].
Lunch jaunt in town: Supreme "Lafayette".w)taps BDUs.nb990.casioXhaze
is it me, or are the streets pretty dead lately? i dunno, maybe the happening stuff's are at night or something. it sure isn't in the day. where have all the cute chicks gone?
*
Shepard Fairey x WK Interact: East West Propaganda
agnès b
continues to support the artists that move and shake the world, this time bringing
Shepard Fairey
&
WK Interact
, 2 pre-eminent figures in the international street art scene for a collaborative exhibition:
East West Propaganda Project
If you happen to be in Shibuya or Aoyama, exhibit's on till 22April, before moving to
Galerie du Jour
Pics of the artworks on display
and the
proddy's
of course.
*
JustAnotherRichKid
Spring Summer for
JustAnotherRichKid
is out. Soft enzyme-washed rock&roll fits. Yep
*
rsnt_gdeh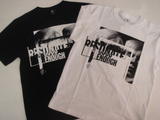 New
rsnt
lovelies...mm-mmm
I spy photo prints, and is that a Star-Wars font i see?
*
S2C SlamJam DJKit
Nice DJKit featuring vinyl sleeves and tee set from the folks at SlamJam.it
info via
Jaz
*
Randomz
Cool expanding DB Fletcher table
Now wouldn't it be cool to have?
cheng t'ng
I love this dessert, simplest and easiest to prepare, and healthy too!
get the
recipe and more here
Before i go, here's
something you need to know about sex
have a nice week ahead