Lazy, lazy Sunday...
Fresh!
For those in town for the long MayDay weekend next week, be sure to drop by the Fresh! party @
Zouk
on the 30th.
Back for the 7th rendition, this tribute to hiphop event celebrates the explosion of hiphop from the streets of NYC, with guests DJ Craze and MC Armanni.
Collections by Stussy and New Balance will be featured, with the latter launching the retro of the classic 320 runner, first introduced in 1976.
*
Couple of nice stuff up on
TurnTable Labs
UpperPlayground
Ricky Powell tee, lots of detailing
The usual sense of UP humor..."whitehouse Original Gangsta": hahahahhaa
Subware
Last design from subware, featuring images of 80's arcade game
Tempest
ah, Atari memories...
*
custom kings
Spotted these on
freeproblem
, scans from SoleCollector mag
That "AirMax 95" AF1 by
shoelounge
is totally off the charts, now thats what i call a hybrid! 2nd one also looks impressive, dimples ala bball leather! hahaha awesome!
*
royalefam
Speaking of customs, check out SBTG aka Mark's latest drops for
RoyaleFam
Now for sure, this Bangkok store Manga collab tee is impressive and eye-catching:
Heck, the
lucha libre
is too cute, what with the now-you-see-it, now-you-don't black on black background print. Only 20 pulled, should be gone in a couple of minutes
And while i'm sure lots of painstaking work went into the bdu's, with the over-prints, bells and whistles, i can't say the "cut&sew" drop quite matches the tee, quality-wise. [price-wise, usd220 is quite something else]
No disrespect to Mark and his RF homies, but doesn't that look like an overturned basket
ala
Vincent from ProjectRunway 3?
heh heh
just jokin' guys, its a slow weekend
*
hanon shop x NB990 x schoeller: "x3"
This is looking pretty hot stuff...black/safety orange never looked better!
Scheduled drop is 28th Apr, any kind souls with a hook up for moi?
*
P.O.V
Peep the below video that apparently got quite a few Malaysians hot under the collar:
Jeremy Clarkson destroys a Perodua Kelisa
I must say, i pretty much enjoyed it, hahaha. And if you've seen them/been behind them on the roads anywhere, you'd know his sentiments ring true.
Now, some M'sians might talk about national pride etc, but i think the man deserves his say and point of view. I don't see any Russians being up in arms over the destruction of Lada by Jeremy:
Now thats some lovely piece of work
*******
Jessica Alab - Good Luck Chuck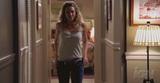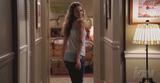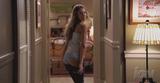 Of course, i end off the post with some lovely/much needed shots of Jessica Alba stripping to her panties in upcoming movie "GoodLuckChuck". That scene alone warrents the price of admission!
laters