Sole 2 Sole
Mail drop: Tale of 2 distant soles
Ecstatic when i saw these at the doorstep this week. It also proves that service is really subjective. First up,
Junya Watanabe Comme des Garcons Man x Converse Jack Purcell
Really simple canvas slip-ons: short-sweet-simple and you've got your daily beater or smart casual fit. Top it off with a low price tag and you've got a real-deal auction snipe. Lovely surprise was the care with which seller packs them in: paper-stuffing, bubble wraps, double-boxing...i think even the shoe box came in with nary a scratch! (almost unheard of these days)
Next up:
Nike Daybreak (VNTG)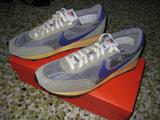 This pair wasn't much of a snipe, but much cheaper than the high prices at other online stores, and considering the local LE store ain't carryin' them (huge hint guys), i went for it. Sadly, the seller didn't bother to even double box. Thankfully the postal office/cargo handling wasn't too brutal either, and the shoe itself turned up excellent.
If there has to be a
Nike shoe of the year thus far
, this range has got to be it. Every colorway is a winner, it almost impossible to just choose one! I went for the Daybreak for the simplistic yet classic silhouette; but with the neo-modern palette of grey-purple (color of the season yet again).
I'm telling ya, there's just too much vintage detailing to spot at first sight! Weathered uppers (patches, stains), midsole (yellowed), even outsole (glue and water stains!)...heck, even the laces are yellowed(peep 2nd pic in ambient lighting)! The only thing left out is the fresh white retro tongue tag, but hey, i ain't complaining!
*
Friday
Pretty relaxing schedule for a Friday, attended the aviation safety forum. sure its a full day forum, but hey, sure beats work..LOL
Came back home for a quick change: DKNY shirt-skinny denim-Junya/Purcells
yo Sahl, them Purcells are perfect for DH's! ha
Headed to a cousin's guitar ensemble. Damn, these kids are getting more and more talented these days
---
SubwaRecon-visual maintenance
I dare say the label is returning to form...especially with the "visual maintenance" theme
Its All-Over

Is that
houndstooth
? shemagh? its actually the Subware logo allover! Cool allover caps on the 2nd cpa as well
Is it a
fingerprint whorl
? nope, they are arrows!
warschach
Rorschach test print
+ Subware = "Warschach"! haha cool
Domino logo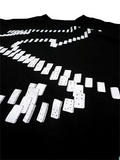 *
J Dilla Turn it Up Cassette box set
Limited edition box set from StonesThrowRecords and Union, featuring cassette copy of J Dilla's Rufft Draft.
All above available at
TurnTableLabs
*
G1950 snap link
Snap hooks/key fobs/mobile phone links/whatevs: Love the colors!
*******
RANDOMZ
Maggie Q - BallsofFury premiere
sizzling
Teens Choice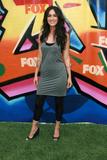 J Alba and Megan Fox - the teens have good taste
Alyssa Milano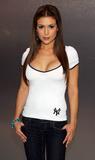 Seriously, with her still amazing figure, why the heck hasn't she gone for
IPL
on her hairy arms yet?!?!
She should practice what she preach:
LOL
laters