skool'd
Lollipop: supreme Tee*nbhd Denim*nike stussy Dunk Hi's*haze G-Shock
I swear it was 34Celcius or more yesterday afternoon...and poured like a monsoon early this morn: just another day in Singapore
Picked up another old skool ape-wear. Denim shirt with Gore
Windstopper
. Most hype kids today don't realise the amount of detailing that goes on ape-wear (i don't expect them to, only otaku's do), they just think its a played out label that prints pricey tees. Going beyond the attention grabbing tee prints, i usually go for the simple yet functional pieces
Close embroidery, tight stitching, bespoke buttons, practical fabric (genius work from Gore Industries) combine for a nice everyday wardrobe piece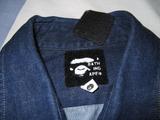 Back in the days when it was all about fun: vintage "peel slowly and see" label - and (
voila
) angry ape-head
*
Wallpaper
Managed to get some reading done (at home, not at work of course). Go pick up a copy of
Oct's Wallpaper*
. Magazines usually employ a guest editor for a fresh unique direction for the issue, Wallpaper goes a step further and gets the 3 titans of the Art, Fashion and Design world:
Jeff Koons
,
Hedi Slimane
and
Dieter Rams
. Each has been given 20pages and the cover to play with. didn't spot the Koons-cover issue, so picked the Slimane instead.
Slimane chats about furniture (lovely simplicity for CDG/DSM) and photography (which makes for awesome pullout posters)
At one point or another, Dieter Rams has impacted your lives. Rams proceeds to lay down the 10 commandments of design, with his own designs (what else) being poster subjects
Koons, in typical controversial/wierd self, indulges in his love for
Led Zep
, pop art and vaginas
You prop can't spot it, but thats a silver ink overlay of female genetalia
Vault
Wallpaper* also gives us a peek into the vault treasures of the haute couture world. (L)Vuitton (R) Armani
(L)Valentino (C)Fendi (R)Hermes (peep the rows and rolls of skin!!!)
*
BMW-welt
Yet more sneak peeks, this time at the fantastic
BMW-Welt
aka BMW World
.
Already heralded
as a
masterpiece
, it is essentially
the
place to present car owners their brand new beemer
Robots pick up the car from storage and allows the car owner (who have paid for the privilege) to bathe and bask in light filtered through the building structure.
Inspired by the tornado, the car ramp(vamp?) forms the spiral that leads down to street level (heaven sent, anyone?)...
beaut
*******
F(Lab) drops
More images from Fukouka
Print images of decks (could there be actual snowboard drops in time for Winter? would it be with Burton/Mhi???)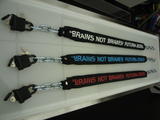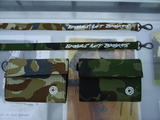 Yet more messenger goodies for the gear-headz
on a side note, peep this vid by motion tactics
*
Number(N)ine Kurt
why o why can't N(N) lower prices on these lovelies? or for that matter, why hasn't anyone else stepped up to such excellent prints?! Check out the mosiac-like print
*
Kaws Vader? Darth Kaws?
Who cares about the name? Vinyl heads go nuts in week's time!
*
stussy hypalon skull keychain
Its a little cheesy lookin', but like i mentioned a couple posts ago, the new skull image is an improvement and, c'mon, at least its practical.
******
RANDOMZ
The White Stripes "I Just Don't Know What To Do With Myself"
Kate Moss pole dancing = 'nuff said!
*
Petra hotness
peekaboo
*
J-Lo vamps it up for new album
gotta luv the skintight dress
*
J-Alba at GoodLuckChuck premiere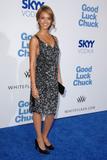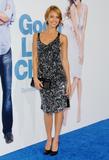 sweet!
Laters