word of the day: cornucopia
Don't ask me why, coz i have no idea. the word
Cornucopia
simply popped into my head as i go thru the links before logging in to blog. Perhaps a link to my bloating weight? or my wallet-thinning purchases? mind's a blank
HF-whore
Yea yea, call me a HF-whore, but i can't resist the utili-key, not when everyone has one! Thank god it is actually something useful...(
subconcious: yeah, as if you'd use it everyday, if not at all
)
But truth be told, it's a well-thought-out tool. Now i just need the laser engraving machine to do those "2 tiny little lightning bolts in a circle" logo thingie. =P
*******
sneakerplay
Big ups to Scott K for the friendly invite to
Sneakerplay
! I must be the most irritating newbie, but i simply couldn't log in on my Netscape and IE browsers for the past few weeks(!) Much thanks to Rob @ SP for (patiently) replying all the n00b emails (yes, i am very ashamed of myself, and i shall resolve to be more browser-savvy from now on). Its always nice to find all the regular "nicks" that i've been acustomed to from the years of forum posting and surfin'. Made me feel right at home! Its in beta-stage right now, look for the launch soon once the community reaches critical-mass! :)
*******
gorilla forever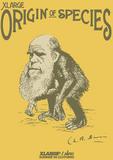 X-Large
JP celebrates the label's 15th anniversary this year with a party at the Daikanyama store. In the meantime, check out the cute little nod to Charles Darwin(!)...amusing take with "origins of species" theme.
Always a skull-lover, i'm all in favor of this huge print. Definitely in XL-style!
Interesting take on the slip-on that i spotted. Very familiar to the MadfootxStussy slip on collab, no? In any case, the
multi-colore
is perfect! And seemingly in tune with the Paisley print on this season's Stussy hoodie, XL drops a nice range of paisley truckers. Not sure if truckers are still
in
, but hey, it's always a welcome to my wardrobe.
Spotted some nice photos of Dave Flores' contribution for the XL store in JP from the JP website. The man's a genius in colors and print.
*******
keepin' it real
Here's a good companion to the above update on XLarge. How can i leave out Stussy?
I find it wierd that the label is using the theme "keepin it real". Perhaps staking a claim on being the OG player in the scene?
Simplicity is key for the "mil-spec" style military tee. "Mappin" tee shows the OG cities: NY-LA-LDN-TKO.
I didn't find the "dot-dot" New Era cap sppealing, but done in beanie style...me likey! Might be useful in the coming Fall months.
The "find & destroy" tee print seems to be similar to the StussyxGoodfoot print. An alternative perhaps?
Speaking of alternative, check out these 2 prints:
1st one is "alter", with stock logo and city prints inside out. 2-prints not to your liking? S'ok, go with the standard "cities" print instead. Gotta show love for giving choices hahaha.
*******
creative jarheads
If Mr Lenny was still in the service, we'd probably see this. But i guess someone beat him to it. Done by some creative (and brave) Marines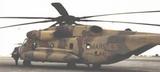 *******
Lovely vids from you-tube
I didn't exactly find this from surfing you-tube, but definitely worth more than a look. The dudes from
Improv Everywhere
took like a hundred peeps to Home Depot,
slowed time
down,
froze
it, and then left the place like nothing happened! Don't understand? Peep the vid
and read all about the escapade and more vids here!
Can i request for these guys to come to my local mall? please?!?!
New Maria Sharapova ad for Nike tennis
Really funny vid, maybe cos of the "i'm so happy" tune. It cracked me up when i thought of the reference to Adam Sandler's
Anger Management
thats all for now, laters!