childhood
I can't believe how much net surfin' i did yesterday. Probably equivalent to a week's worth, haha!
I think "childhood" sort of connects the following links...
I've got a sweet tooth, so this one definitely tops my list:
papabubble
Lovely little concoction between Spanish sugar-maker
Papabubble
and Comme de Garcons Parfums. Sweet!
new Megatron
Transformers were an integral part of my love for toys...sadly, i think i lost a part of that childhood today when i saw what they had done in the re-design for villian Megatron:
news via
megatron has a-hole mouth
by "I Watch Stuff".
Vans launch ad
Absolutely love this ad for Vans. Skateboarder is printed on pop-up transparency material. Truly brings out the "Off the wall" element of the label.
*edit: unfortunately i forgot where i copped the photo, apologies to the ad-makers
*******
And if you haven't been checking
RTHQ
, then you must be hoodwinked by all the hype-wool. Go see what's on his Radar.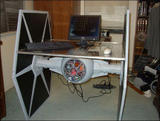 Nik, found this pic on the interweb, bet you wished it was yours eh? lol
*******
more stussy
In the jumble and mass blanket of hype, we sometimes neglect some of the good stuff out there. Loving these prints in the Stussy "Arts" line: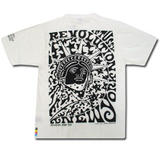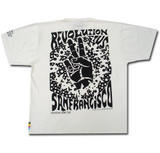 From the US city-exclusives, NY, LA, SF.
And while the Custom-made line may have fallen behind somewhat, these couple of retro-revisits prove that old is gold: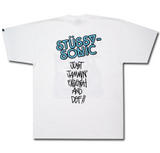 Loving the music reference, and you know that nobody does photo-prints like the guys at Stussy.
*******
unkle
new release on 11Sept (uk) and 12Sept(us)
*******
babes
Been having marathon sessions of watching
"Ghost Whisperer"
. Not exactly the most captivating series on the tube, but i guess it helps to pass time. and definitely with the help of JLH, heh, she's lovely:
Check out this ad appearing in local print media and causing quite a stir among the largely conservative community. Features the media darling and reigning "queen" of local tv, in an ad for beauty and skincare brand Imedeen.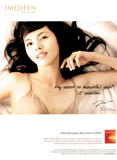 "my secret to beautiful skin? i swallow" - alluding more to the fact that the skincare product is for internal use instead of the usual external application.
Attention grabbing for sure, but i bet its only par for course compared to ads in the States and Europe.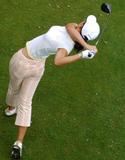 damn, this girl is hot on the links the past month eh? Great form *wink*
laters