here we go...again
And so it goes with a tick of the clock, sound of the gong, drip of the drop...(uh, nevermind) yet another year has gone by and a new one begins.
Hope everyone had a lovely little get-together to remember the past year as well as cheer on the start of '08. To the masses who turned up at various locations around island to party, have fun and lost their civic-conciousness...thanks for the metric tonne of rubbish left behind, at least you contributed what the PM wanted for '08: you created jobs for the cleaners
Me? i was just happy to slip into the comfy comforts of my bed once it was past 2am, ha. But not before the deluge of celebratory sms'es from friends near and far, old and new. A very lovely new year to y'all too!
comic courtesy of the awesome Scott Johnson
~*~
a little retrospective
shawn mortensen/bape*big E*stussy/luminox*camo sta
Ventured out to town this afternoon, not sure of what to expect. Thankfully the crazy crowds were surprisingly absent. Perhaps they;ve already bought out half of Orchard, perhaps they were still hung over, or perhaps it was coz tomorrow was the beginning of the new school term...thank heavens for some peaceful window shopping.
jap mags - why do i heart thee?
Oh yeah, the lovely pictorials and freebies of coz! Always nice to have a pal who works at the bookstore, heh. Boy, i was thinking of getting a key fob earlier, but now i got 10 of 'em and a little key pouch to boot! Will post some pixels of the mag interiors later
*
affordable art
Go get the Jeff Koons beach towel, its for
a good cause
*
Tabo tribute
Yet a another nice touch is this knowledge x fiberops x subcrew trucker, done up in memory of Tabo. Somebody pick one up for me pls?
*
apple timeline tee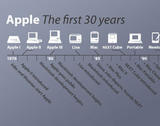 For the geeks and Mac-headz out there...a really cool tee from, who else,
insanelygreattees
*
neo-retro
Looks like i'm on a retro-roll here. I absolutely adore the retro-esque spinning discs of this Seiko timepiece. Currently only available in the
land of cool
for some cool hard yen
*
in rainbows
If you still don't have the album on everyone's "best of '07" list, check your stores for the just-released cd boxset. Or enjoy the
vids from their webcasts
*******
RANDOMZ
boobs sell knits: but of coz!
Yves Lavallette
shots for French knitwear Nora Attalai.
its good to be french
Krsytal Forscutt for FHM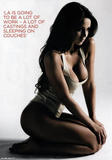 yet a couple more reasons why i'm stoked to be heading to Oz-land soon
Rachel Leah for Complex
hot bod!
laters y'all