summer time
gdeh
If the Madras patchwork is too severe for you, this could work. Pair it with printed or striped button downs, Hockneys/Christo's and you're set ala Eric Clapton! ha
sophnet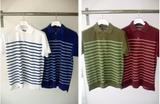 Good looks as well from Sophnet, love the stripey polo. Hirofumi hits the right spot yet again!
********
S2C summer tees
Found out that the "Killer Wave" print was done by
Wes Humpston
, part of the Summer line. So is this hottie:
Can't get any more OG Stussy
Rastafari
than
Peter
,
Bob
and
Bunny
. Basically Stussy fonts, plain and simple, but means so much more to others...
*
S2C x FujiRockFestival = OMG.OMG.OMG
Iggy Pop...ya kiddin' me?! I've got to have this tee!
Anybody?!?!
via
*******
Rapha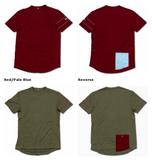 Damn, i remember being the first to post about
Rapha
and their line of OG-vintage-bike-goodness, and now everyone's finally getting into it. Nonetheless, its niche marketing will [probably] ensure the hypesters don't get into it. Lovely piece of history with the Paul Smith collab, much like all Rapha garments, they all have a story to tell.
And that fixed.T? functionality, pure and simple
*******
Nexus7 maddness again
Aw man, i can't take this much more or i'll become deadbroke. Tomohiro-san bringing more collegiate-based customs and cut&sew...and even more frickin' Moss hotness!
*******
GDC x Gshock
Yep, been out in the hype-world for about a minute. Sold out in less time than that. Sheesh, simply can't believe it...even the lower-production collabs sold slower! Power of hype-machine in full flow...so how many peeps out there actually know GDC?!
*******
Jeremy Pettis aka first to print this on a T wins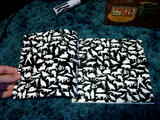 Jeremy Pettis
does excellent prints, check out his latest book of 26 animals. Comes in downloadable font typography too.
wait for kids to reprint its entirety on tees and claim DIY-ingenuity
*******
Randomz
singular surnames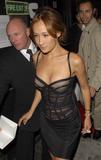 Anna K still every bit a babe [forget about that Spanish dude] and Maggie Q does the PR route for Die Hard 4.0
alone
. Now if thats not star-power, i don't know what is.
Fow sure, you'd know i'm typing nonsense and figuring out that she's wearing a pretty sheer dress. God bless hetro dress-designers!