LeftFoot Taipei chapter opening
Big ups to Anthony and the
LeftFoot crew
for the next chapter in the store's illustrious history.
SG reprezent!
Still remember way back [from the days of Vintage Closet] when it was the
only
place to get the latest from then emerging streetwear scene here in SG. Taipei Chapter shows LF still staying ahead of the game
Check out the pics from LF Familia
Jahan's blog
, where a whole host of Taiwanese/HK celebs and artistes graced the opening ceremony and launch party.
*
out-Levi-ing Levi Strauss
Check out the
NY Times article
or the cut&paste
here
if you did not register
*
DJ Mehdi
Watch this vid and then watch this next one:
Pound by Evan Bernard
Not gonna say much about it, but while its pretty cool to look at, it'll be godawfully tiring to do it everytime you spot a homey...heh
*
Randomz
watching
Koda Kumi "Love goes like":
"Crazy 4 U"
This JPOP babe is hot, if you can get a hold of her concert DVD's or MV collections, its well-worth your time...(just wait for her mid-song breakdowns)
move aside Ayumi-chan!
*
Kate Beckinsale lookin' hot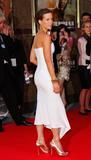 *
Megan Fox
Angie who? this babe is rockin' it hard lately!