Recent mail-call
Some vintage NBHD. unworn '03 henley sweat and NH x Fragment tee:Timeless imagery.
Both shipped for less than half the price a brand new sweat - now thats a deal!
Broke out the NH Fragment tee, paired with skinny jeans and Stussy ProKeds
Chilling out on the morning train-ride to work
*
Welcome to Springfield
Inspired by
Jeff
, introducing Xymon Simpson =) (and no, kids, thats not a Futura tee, hahaha!!!)
Get yours done at
Simpsons movie
site.
Vans Simpsons movie
For a project that has been years in the making [no kidding, Matt registered the movie website more than 10yrs ago], its gonn be BIG this summer. I think any designer will kill to be involved in any Simpsons project, let alone have a free hand on collaborative footwear. Looking at the names in the list [all of which looks drawn on-point], i think its gonna be wild
*
Stussy HRJK10 x Porter
The Stussy Harajuku 10th celebration was a couple months back, and i still have not seen the end of the collabs!
This Porter pack looks awesome! Friends and fam always get these sorta swag, i just wish some would swing by my way...[wishful thinking yet again, but you never know]
*
Supreme s/s
Color variations of the
Showbiz & AG
"Goodfellas" album-inspired print; and new PhaseII tee [black looks fierce]
*
M&M
New prints up at M&M
Liking the colors of the deck prints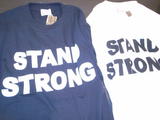 and message screens as usual
*
Unrivaled - the most anarchic
Also new Unrivaled stuff up at ELT. Huge G-clef is a must for HF-headz..ha!
*
TokiDoki Strangeco - Adios & ciaociao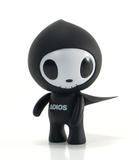 These lovely vinyl critters were created by Simone Legno of
TokiDoki
and
StrangeCo
.
Get some cutie apparel up at their
shop
as well
*
SlamJam revamp
Fresh new look for the boys in Milano, go check out the new presentation of proddy at
SlamJam store
. And if you're wondering how the apparel will fit, the boys gladly show you at the
Features
section. For those that have shopped @ SJ before, it's great to put a face to Riccardo finally! haha!
Big ups to the boys[and girls] for the new development [esp with the new stussy.EU chapter coming up]
*
Otaku
Now this is what i call a real fan!
Narrator
from
Unkle77
forum has compiled his own FULL-LENGTH music video to complement Unkle's track "Edit Music for a Film", edited from his extensive DVD movie collection:
Edit Music For a Film video
Heck i think you can call it a remix: "Edit Film for Music", props!
Sit through the entire vid, and recognise all the images/scenes used in the vid. My personal fave: the sword fight scene!
Big ups to Unkle77 mod
Shivo
for the info
*******
Randomz
Emma grows up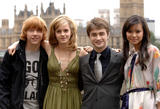 Damn, is 17yrs old legal yet? i don't really care in any case...thats some lovely growth spurt there and Katie looks hot too
Harry Skywalker? Luke Potter?
For the g33ks out there...heh heh heh
*
Christina distraction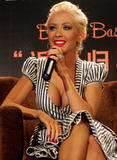 Christina cleverly deflects all talk of baby rumors with her hefty chest...
*
Keeley Hazell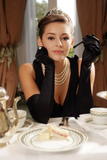 Breakfast at tittys..i mean Tiffanys (only 2 pics that are safe for work view) :)