since i've been gone
Sorry for the lapse in posting lately, i've been under a bout of chronic fatigue. I simply can't explain the tiredness in me day after day.
nike free x atmos - black x pink
This kerazeey colorway dropped recently. Its atmos' rendering of the quickly-forgotten nike free shoe. I must say, design-wise, its a wrap. Hands-down-drop-dead-stop-in-your-tracks-no-more-hyphenates awesome.
Pics taken via LimitedEdt, they show the shoe with and without flash. Damn, Ibby would've been proud of them. And i'll bet he'd be the first in any line for them too, bless his soul.
*
i got wood
In what must be an experiment by the internet gods on the phenomenon that is street culture "hype", news about these lovelies drop late last weekend via Edison's blog.
top secret agencies beware, this guy has no secrets
And in the time it takes for you to get your panties in a bunch, ALL newsblogs/hypeblogs-in-disguise drop knowledge on them never seen since, hmm, a week ago for the Hideout Wovens, or the SBTG dunks, or the Clot AM1s, or..you get the idea.
But let's not detract from the awesomeness (
that's a word
) of this shoe/art. Michael Lau is from the pantheon of the street culture gods (if there ever is one) that must include all of Nike's brand-influencers. A true pioneer and OG, he created and perpetuated the coolness that is vinyl toys, and woven into the fabric of apparel, footwear, music, alternative sports and most of all, a lifestyle.
For the
opening of Nike HK's Flagship store
, Michael Lau provided a collaboration with his Gardener line of 12inch vinyls, all dressed in Nike's latest season of apparel/footwear.
The footwear set of Nike Dunk Low SB is mouthwatering goodness, with woodgrain pattern and the 4 truck mounting hole design on the side panel instantly recognizable by any keen eyed skate-head. Better yet, it comes in a walnut wood fashioned shoe box to satisfy the even the
most hardcore of wood-lovers
.
Peep the 106 Gardener figures in
Nike's Fall fashion catalog
Yes, for those still new to Gardener, they are all either famous folks in the street scene (from Ed Hardy MHI to Aly Fiberops to MC Yan and the LMF crew). So its a kick to see the master doing a Steve Prefontaine figure! His previous nod to Nike was the Michael Jordan inspired "Jordon".
Right, now that i've got you worked up. Here's the sad news, folks/kids/grannies have been queueing since yesterday for these limited edition babies (yes, more than 4 days to launch). If any kind soul out there with hook ups would even consider to let go, i'm more than willing to pay for the kicks-set. But i just can't for the sake of my life, pay for 4 days' worth of waiting. Hit me up
*
the streets we walk
what do these have in common?
Juse of
i have pop
presents his latest work for Nike London's Festival of Air.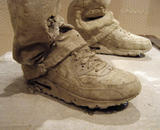 Combining a finesse of "various pavement/surface materials such as asfalt (with actual line), bricks, cobble stones and concrete", the AM90 boasts a real air-flled PU unit.
Respectz my man! Holla when you are can!
*
walk in the colors of England
Guess this is gonna be a footie-inspired post.
Check out the HK winner of the
Colours of England
contest.
Inspired by the
Beefeaters
of the Tower of London and 3 Lions embroidery, i think its a great choice!
*
The wooly liner reminds me of my 576!
Broke them out over the weekend...broke some necks as well.
one word: comfy!
*
what do you see?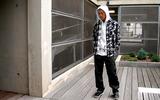 I don't know about you, but given the killer combos from Firmanent, i decide instead to focus on his kicks. Are they the Free Trainer in premium leather?
Tell me more
*
Levis Japan Fall
Moving slightly away from the footie fetish, check out
Levis Japan's Fall collection
:
Nice webpage presentation aside, them denims are looking very good in the coming months!
*
off the beaten track
Check out the gems by these guys off the beaten mainstream track:
Lemur Patrol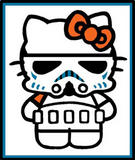 Nick Jones does some clean clean work. That cutie Hello Kitty is just right for you, Nik! LOL
He has tees available with those prints, just do the mail thing.
Endfile
These programming-loving couple have sick graphics! Pixel art x Cross-stitch!
I need to get my granny started on these!
*
Michel B - RIP
decided to bring out the Supreme Michel tee for an airing last week. for soem reason, i started throwing on dirty denim and dirty suede trainer SB's for good measure...
*
randoms
Carlitopolis
Luis Nieto is a French man who is quite a story teller, some what of a shocker, and most importantly, made you look and double-look.
not for faint hearted, but (as a spoiler), its just EFX.
*
"Billionaires boys club"
Check out
Forbes list of Billionaire's rides
I like how Mr William Gates III get to drive his in the States and not Paul Allen, hehe
Have a nice midweek!