same old new you
Couple of new drops from the various labels for A/W...
Y3
Yohji Yamamoto releases the new collection for
adidas Y3
following Stella's. Absolutely love the website (is it me or is adidas spending more recently on the online presentation than Nike?)
Full collection of mens and womens wear, with the skew towards the younger age-group much like Stella.
*******
Brit prep with edge
A little Brit flavour from Fred Perry. The womens tailored sportswear range will be super-mod.
nice. local lads and ladies go cop from
Asylum
*******
A love...
Supreme
finally updates their decade-old website. Nice touches, with references to the good ol' days, as apparent from their A/W collection:
Reworking of the classic "Apollo" tee, and guest artist "Kool Guy" (somebody hook me up with the grey/pink and whites)
Even retro-ing their college belts from years back (incidentally a set of those vintages went up on ebay a few weeks ago)
And what would we do without the back packs each year? Decidedly tone down on the military-size, but never forgetting the pre-requisite camo pattern. Hopefully everyone will be fighting over the box caps and huge-font NE's to forget about these "search&destroy" NE's. Lovely
*******
ALIFE less...ordinary
Across the street,
alife
throws up some oddities. Not only you get the Franken NE cap, you can now look the complete package with the Franken tee.
Umm...ok, next
*******
King of Diggin'
The self-proclaimed King himself, DJ Muro's case for 7" records are dropping at
Turntablelabs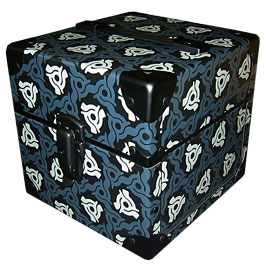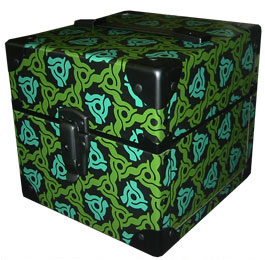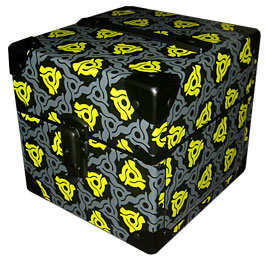 Imported from Japan, the case is made out of a hardened plastic and features metal corners, metal clasp and enforced plastic handle. Holds 100 7" vinyls...(if you can dig that many, of course)
GhostFace/NorthFace
Also available in stock at the Labs is this GhostFace tee done in NorthFace graphics. Note the grey tee is slightly different, go cop
*******
Thank God for Banksy
Only a genius like Banksy can pull this off
I know its ridiculous to ask for a favor, but if there's any kind souls out there with a spare copy to hook up, pls contact the Banksy fan in me.
Peep the entire damage here
But seriously speaking, with the publicity and notoriety of Banksy fanning the flames, Paris shouldn't be mad: more people will buy her albums(shudder)! That's great news right? Right?
*******
The TROOP is strong in this one...
A week after the
Trooper
shows off his handiwork i get this in the mail. That's a nice mark you left on the envelope, Nik! Thanks
*******
open-ended question mark
I always love any forum threads or discussion on tees, frequent readers to my blog will know i'm a tee-nut (hmm, didn't come out right). This GDEHUK "This machine kills Fascist" ranked highly among the connoisuers out there. I love the feel and theology behind it, simply coz it makes me think a little bit more. What do i understand about
Fascism
, and how much do i know to correctly say i "understand" it? If i front the tee, does it mean i dig the creative input?
Well, that's the idea behind the ever-learning approach isn't it? penny for your thoughts...
*******
If only my Mac looks like Giselle...
Sneak peek of new Mac vs Windows ad, via
Nick Starr
. Check out more pics from his flickr site.
Yes, i'm typing this from a PC...i'm a loser
*******
horse-power
Nice VW Golf R32 ad...look carefully at pic, notice the horses? Lovely.
via
fredricksamuel
*******
bang! you're dead
funny vid for Xbox 360 commercial, check out the
You-tube vid
*******
Rise Above
Shepard Fairey Solo Exhibition at Merry Karnowsky Gallery Los Angeles
Opening Reception: September 16th, 8-11pm
September 16th through October 14th, 2006
"Beyond just a Black Flag reference, "Rise Above" is both an attempt to reveal and skewer abuses of power, governmental hypocrisy, and loss of civil liberties, as well as a call for people to rise above these problems."
cheers y'all