GDMFSOB
When i saw the list of artist for Group4 of the Stussy WorldTour tee series, i knew it was gonna be hot. Thank god the pix are finally out:
Mr Lenny kicking it yet again
How hot is Haze this year?! And is that "Geylang" i spot on the back?!?! a truly double-U-Tee-Eff moment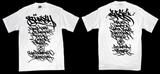 Ghost rounds off the Group with the wackiest design, no doubt it will be rocked by lots of peeps in the biz
*******
Pardon me for not being up wit' the hype machine lately... but this one-off laser custom for Stash by Nike is
hot
. Big ups to "wilson", hope you win it!
*******
spotty
Spotted these awesome UC "chuut" denim...nice prints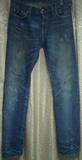 *
But i'm lovin' these sunnies though. Details details
*
Speaking of which: Surrender blazers flying your way real soon...and do i spy a special black/pink variation? yumm...
*
Nope, its not my ride,...found them (the pics not the ladies) on some local site. Wish i knew the place though... heh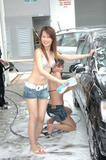 *
Stuff to click:
There's big things out there!
*
fush buck-worst president in history?
and don't forget to have a hoot with
Bush Speech
*
Interesting thoughts of Edward Monkton
Sometime back, MT recommended me books by Edward Monkton. i've yet to check them out ...hmm, yet another item on my to-do list. Kino here i come!
Laters!