yawn
Boy, i dunno about u guys, but i sure get tired alot these days. Is it a sign of old age? aw heck, who cares about age these days...is it some sign of impending illness? nah, i guess its just staring me back from the mirror...i just need more sleep. I';ve had people asking me "what's wrong?" instead of "hello" or "g'morning"...i've definitely gotta do someting about my panda-eyes...either that, or its my stone-faced approach to things/people i'm not accustomed to, which is basically anything away from my bed LOL. But then again, i just look that way...i'm "cool"...
sheesh, sounds like self-promotion already
...alrite fine, i'm not cool like snoopy's Joe Cool alter-ego...
but i'm still cool, hah!
Alrite alrite, some nice links for you kids
Body language of an office slacker
: i'm actually a very qualified exponent of this
1 in 12 are psychic
...hmm, interesting...
aha! i knew you were gonna say that!
Found this interesting site about history while randomly googling (yep, i really do that)...should be great for those trivia junkies
Eyewitness to history
Heres a nifty gadget, a hard disk drive shaped like a book!
Should be great for hiding all that porn!
Speaking of which...some tips on
how to draw great breasts
link via theapt.blogs.com
Only 5 days old, check out this
new blog Drawn
devoted to art, illustration cartooning and drawing...i'm addicted already
For Singaporean readers, the IT show will start tomorrow(10th) to 13th...should be lots of gadgets and good deals, go check out the Playstation Portable, iPods, G5s, digi-cam babes, printer babes, laptop babes...you get the idea.
A little birdie told me that you get a $140 Apple voucher for every purchase of an Apple laptop. Thats like giving a iPod shuffle free! thats cool! thats awesome! my birthday was in January! ... that was a hint!
Streetwear update:
New season of Supreme clothing will be out soon(mid March)...artist to take note of:
Peter Saville.
Time to clear some space on that wall for new artwork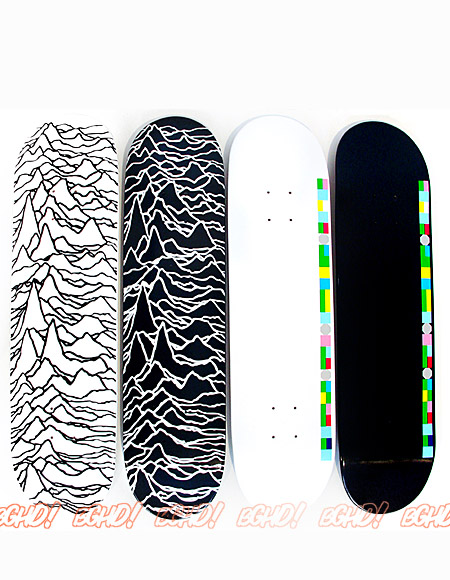 New SS05 Acronym jackets up on
Hanon shop
...yet more evil from thse geniuses
also, the new MHI apparel are up as well
thats all for now, cheers