no title
Long time in a while since i've hibernated at home for the weekend. Pretty much brain-fried from the week's work, i'm just glad for down time. Guess it'll be back to my original wya of random pics and stuff... =)
Glut of swoosh-related stuff:
ACG pack huaraches
I quite love the colors of this..just coz i have such a nostalgic feel for ACG back in the days. Bring back the day-glo and nylons, more nylons!
Set just dropped at
Proper
. Hook ups anyone??? *cue oliver-twist "please"*
*
nike hk expansion
This one is too cute: tiny flyers in orange shoe boxes to inform all about nike hk's expansion!
*
LeBron V commercial: "You want to be better than me"
Beginning of new era, evolving from the days of wanting to "Be like Mike"...
ads via W+K
*
nike "UGHS"
Pretty apologetic that i had to show you guys ugly shoes the previous post. Sometimes you gotta know the ugly's to know the pretty's, nah mean? hahahaha
Winter seems not only to freeze the world, but the brains as well. Perhaps the people at the factories forgot to know when to stop. Coz theres no way the legendary ACG Air Moc's can be deformed as such. Perhaps its the new Nike x UGG. Perhaps they make them in the same factory in China...theres just no excuse for this
*edit* ok there is an excuse for this. apparently the purple moc hi's are for milkfed...good luck hunting for a pair though. gracias to T for the re-clarification
=)
*
alphabet soup
Also posted about the Air Max 90 "alphabet" pack. Interestingly, i've had a turn of heart after seeing more. The Air Stab Premium and AM90 are pretty on-point for the upcoming season. Cop them for daily beaters
But they seriously need to rename them like "sesame street" or "jeremy scott" pack.
4th pic in the right corner is a windrunner overcoat...very interesting! anyone with more info?
*******
Subcrew Garni
I don't normally cover Subcrew stuff, but in the spirit of the season, this Garni creation is blinged-out just right! Should be dropping next month. Knowin' the HK/China markets, just wait a couple of weeks for the cheaper knock-offs lol
*
MM x MMJ theatre8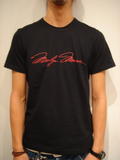 Next act casted by
MasterMindJapan for Theatre8
features the queen of all pin-ups and quite possibly the first to grace a printed tee: Marilyn Monroe. Peep more "i bet you can't price this tee higher than me" MMJ products at the site.
*
Look Ma, No Brakes
So that was what those tee-prints meant
Completely left out of my head till i was reminded by the flyer. Initiated by
La Carrera Cycles
, graf kings Stash and Futura inked their artwork on limited edition (but of course) legendary bike-maker
Ernesto Colnago's
bike frames.
Kicked off by the
Bull Run
charity event in memory of the late tenor Luciano Pavarotti, La Carrera will host a bike exhibition from Nov17-Dec17. The Colnago Master Pista bike frames will be back i production and both Stash and Futura concoctions will be available to public(ie: commoners like us) from Jan'08
Peep the frame designs (Fu's polka dots are awesome, TDF jerseys-colors!). And of course there's gonna be tees, not everyone can afford those frames! separate frame-matching tees and an event collaborative tee to round it off.
Hit up the official site for info/updates
*edit: check out detailed pics of Futura's edition here
*
GDEH reversible down vest
Down jackets are a godsend in chilly weather. A vest is pretty versatile with sweats, hoodies and those in-between weathers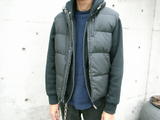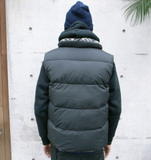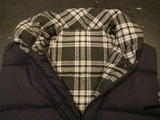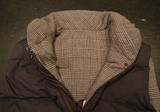 A reversible one is great for expanding the wardrobe just a little more
*******
Guerillazine No5
I'm still waiting for the re-opening of the (+65) CDG guerilla store (whispers put it at Jan/Feb dateline). In the meantime, peep some store shots from 'zine No.5 (including the
new Warsaw
deployment)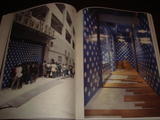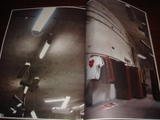 Speaking of which, the Warsaw store is the 3rd iteration in Poland, quirky-typically opening in a former fruit store. The first? under a bridge in an abandoned passageway. Brilliant
*******
RANDOMZ
Heidi Klum for Max
Theres something criminal about getting Hidi naked and then shrouding(and airbrushing) her in sheer. Its like buying a f**kin' expensive shoe, not wearing it and keeping it on ice and... oh wait, never mind
laters!