Drrropp!
In between my time-pressurized workscope and frequent-postage jaunts to the postal office (the postal lady rolls her eyes whenever she sees me these days, ha), i'm lucky to even get 4hrs of good night's rest these days. Hopefully everything continues to run full force for the next 5 months and the company pays off a big fat bonus! i'll gladly trade in my leave for the ca$h! ha
Still contemplating whether or not to freeze my ass off in 7degree weather (i'm from Singapore, "freeze" IS the right word) and disregard the parka to save the money...
But in any case check out this lovely reversible jacket by FCRB:
From what i could tell, it utilizes the latest TechPack feature of seal-bonding to eliminate seams. Sighs, how the heck can i save around these temptations?
Sophnet Fragment tie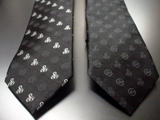 This will look nifty in my wardrobe! haha. Heck the frag lightning, i'll take the fcrb/nike scorpion anytime!
*
Visvim E-Cat 18 and Ballistic 20
If you thought the Visvim-UC and regular-released E-Cat messenger packs are too huge, i suggest you hit up the mini-version 18's. If you could ignore the winter-expedition-themed patches (i could!), they're a pretty handy and manageable size. Also out are the ballistics. Not really feeling the beige, but the white will be perfect (if i have the cash, that is)
*
Stussy Turntable Lab backpack
Speaking of packs, following my previous post of the Turntable Lab goodies, check out
Master's photo-heavy review
*
Nexus7
Tomohiro teams up with the usual suspects( of stussy, CLS, crows, madskillz) to suit up fighter Takahiro Aou
The rear features a cool cobra embroidery!
I consider Konno-san to be the underground king of collabs, even in this day and age of multi-branded products. Too-cool prints yet again (and still too-unattainable for me sadly)
*
G1950 Eames 100 anniv
G1950
is holding the Eames 100 anniversary exhibition...of course there has to be an exhibition tee!
Get it form the online store
*
Some cool drops from Oregon
Barkley tweed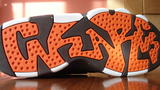 Change of materials is just so-so for me, just to suit the cooler season, but the sole really makes up for it.
Blue Flight 89
Blue suede shoes? ok, so its not the main focus, cos you're distracted by the elephant print, but imo, the colorway works
Green Fur Dunk
Now i haven't been following hype-news for a long while now, so i have absolutely no idea what nickname this kick is given. But with the dark olive drab overtones and fur lining (ala
NB's
MA-1 jacket series) makes this a nice daily-kickaround for the next couple of months.
~*~
inno-wha?! aka and the inevitable dud
Seriously, coming from a place called Innovation Kitchen, i'd expected much much more. Putting those ginormous 360airs on a vintage cortez in striking red is like picturing Mr Cartoon in Dior skinnies and emo kohl eyeliner: just wrong. Thank god its 1 of 1...next time, try 0 of 1, please
*
Zooth
Kaws
dropped this zombified
Zooth
just around Halloween time. And just like the celebration (and typical Kaws x anything style), its gone in one hot minute. Indirect message to consumer:
Go find some reseller and make him rich
*
RBK - John Maeda: Timetanium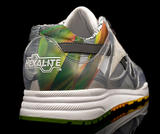 Reebok
seems to be pushing the right buttons this year. This Ventilator is too geek-cool to be missed. Not some random photoshop-render, its the characteristic-
Maeda
-formulated graphics - formulae's on the liner and insole! Available 14 Nov
Check out the
Freshness feature
, those guys still bringing the news hot off the press.
Check out their coverage of the
Supreme A/W 07 mook
while you're there
*
Puma for beams
Puma plugs beams with the quintessential black patent to go with their stylish dress togs - clean!
*******
RANDOMZ
Nicole Kidman still does it for me - milf status!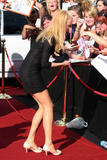 Megan reinforces my belief in skin-tight jeans...and batman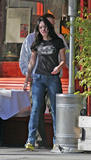 In comic-book terms, those denim must've been spray-painted on..damn
-Laters!