Yo-ho-ho and a bottle of rum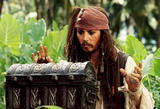 Caught the
Pirates
last weekend. Entertainment-wise: top notch!
Now i know why its been breaking box office records left-right-center: excellent actors who flesh out the characters, based on an otherwise ho-hum amusement ride. Johnny Depp is really born to bge Jack Sparrow. I can't wait for March '07 for part 3!!!
The movie really made me thirsty for a coconut thereafter, heh heh.
so, what's your pirate name?

My pirate name is:


Black Sam Rackham


Like anyone confronted with the harshness of robbery on the high seas, you can be pessimistic at times. You have the good fortune of having a good name, since Rackham (pronounced RACKem, not rack-ham) is one of the coolest sounding surnames for a pirate. Arr!

Get your own pirate name from fidius.org.
*******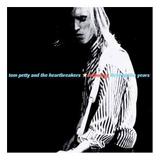 Been listening to Tom Petty & the Heartbreakers all week. One of those evergreen bands that defy time and whose songs can still touch. Easiest way is to cop their
Anthology: through the years
album for a quick run through of their discography and its enigmatic lead singer-songwriter. Current heavy rotation has got to be "The Waiting"...heart wrenching
*******
*newsflash*
Gnarls Biggie!!!
Like what Dangermouse did for Jay-Z, Sound Advice will do for Gnarls Barkley and Notorious BIG.
Do the right thing and go clickity before its too late
*******
Look what just dropped in the mail! Finally getting me hands on a
Let's Get Lost
tee!
Done in honor of a
beautifully shot movie
and for the man it was based on
I like this quote on the tee:
"When a cowboy is born in Oklahoma and ends up in Rome, he's got to have a story"
The lyrics to Let's Get Lost is a gem:
Let's get lost, lost in each other's arms
Let's get lost, let them send out alarms
And though they'll think us rather rude
Let's tell the world we're in that crazy mood.
Let's defrost in a romantic mist
Let's get crossed off everybody's list
To celebrate this night we found each other, mmm, let's get lost

Let's defrost in a romantic mist
Let's get crossed off everybody's list
To celebrate this night we found each other, mm, let's get lost
oh oh, let's get lost
I've been in a flim noir-sort of mood lately. I watched and re-watched
Coffee & Cigarettes
. 11 short movie segments linked by the above-said 2 items. I liked a couple and so-so for the rest, but it more than makes up on what i feel for the movie on the whole. Best of the lot are "those thing'll kill ya" and "delirious": starring Bill-groundhog day-ghostbustin'-Murray!!!LOL
Go get the DVD y'all!
*******
Madfoot x T-19
Remember the Nike T-19 SB dunk high for Shingo? Check out the Madfoot version...very sweet
i like the detailing near the outsole. on the whole, looks very classy.
*******
Pix of nike+ and apple's
soon-to-be marketing juggernaut.
Will Function follow (its os-so seductive) Form? and will it finally answer the question all true footwear and running enthusiasts have been asking all these years: Will Nike ever understand that more than half the world's population over-pronate and finally find the Fit?
*******
These NB sample pics have done the rounds, ever since they popped up during the Bread&Butter show in Berlin. Now here's the juicy part: them kicks will drop in early Jan '07. Yep, you heard it here first.
These lovely 576's are inspired by the leather interiors of racing cars. Let me say it for ya: must cop!
Pretty nice renditions of the 1500's. Notice the heel interior detailing? its the in-thing now. Too bad NB will only have them in '07, oh well, better late than never. But i just can't keep my eyes off that cream/curry pair on the left...too tempting!
*******
Life-sized Pong - what?!?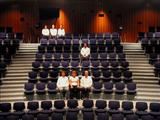 Check out the
videos by Guillaume Reymond
of the most popular video games in decades, Pong and Space Invaders, done using real people! Shot in painstaking sequences, they depict the video games perfectly!
*******
Not that i don't like my name, but these sites just keep popping up!
In light of all those cool Brazilian dudes at the World Cup,
What's your Brazilian name?
I quite like "Mao"...but would've thought "Random Ramblings" would have a sexy name like Claudio Ramblao?!?! WTF?