V
LM576UK V
Once in a while, you get a sneaker release that blows you away...not with bling, big time designer, well-connected store etc. Sometimes, it just pays to go back to basics of good ol' premium material and craftsmanship
New Balance Japan goes all out for the 20th anniversary of the 576, choosing the all-time crowd fave Made in England craftsmansip and giving the collector the full works. Yep, this one's definitely made with the collector in mind, not your run of the mill window shopper!
The understated style begins from the exterior, with simple gold lettering. Lots of sneakers come with so-called premium leather uppers, how many come with your individual dedicated polish, cleaning/polish pad and even preferred polish instructions?
Individually crafted leather tags to lay claim to your pair and velvet shoe bags for each side? get out of town!
All these and i haven't come to the shoe yet
Vegetable-tanned leather upper (thats where the "V" in the model name comes from) means it will discolor over time for that unique pair that is representative of the owner (much like raw denim is to afficionado's). Of course, tanin soaked leather means it hardens more, so this pair is well-oiled. And yes, this beauty has her own premium-grade shoe-tree to keep in shape. All the better to keep the creases away, my dear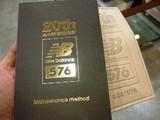 Oh, but theres more....see them outsole? Upon each purchase, the owner will send out an acknowledgement of his pair and register for (get this), complete resole repair in 5years (!) Seriously flipped out exclusivity and it sure makes you wear them don't it?!
So whats the catch? Well, nothing much...just limited to 576 pairs, and with reservation/waiting lists so long, certain big-name retailers even have to raise their "retail" prices to weed out the resellers. Questionable move, but you know they WILL get sold out. Local fans will get to catch a glimpse of this rare and awesome pair real soon. Watch this space
*******
ST33 Luggage pack samples
NB fans will no doubt have seen the just released
ST33 Luggage pack
, using the 998 model.
So peep these unreleased production samples using the previous ST33 1400 model.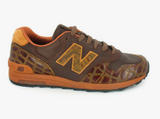 Compare against the final production release (998):
Now, don't you appreciate the thought that goes into your shoe? Sure, the 1400's are comfy as hell with full-length cushioning, but limited editions are not just about plonking premium materials into the mould, nope not this range. The 998's just give that touch of lux and better stability, with the higher ankle height and sturdy base; compared to the 1400 with a sleeker, sporty look.
Well done guys!
*******
Supreme S/S 08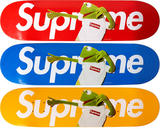 Gosh,
this season's
just too good. Not many kids are gonna get the RL/prep reference, it seems as though the designers are targeting their "ageing" demographic, and thats fine with me. =)
Now someone get at me for some hookup help!!!
*******
RANDOMZ
Kitty Lea for Front
Brit mags are claiming her the next Keeley...i can see why
laters y'all