retrograde
Another round of mail drops, this is turning into a retro blog of sorts...
apesounds
Them covers are gonna take pride of place with the other vintage ape
Haters can say all they want but i ain't gonna care
And i'm drooling over the F2K artwork on these DJKrush LP's...old skoolin' at work.
*
Subware x W)taps knit
Seriously the way i'm attracted to sweats and jackets, you'd think SG is in the northern hemisphere. But this knit's too dope to pass up, and do you have any idea how environmentally-UNfriendly the airconditioning is here at the airport? brrr...
Double-name collab of
Subware
and
W)taps
from eons ago(in hype-years)
*
Supreme Padmore & Barnes Saville
Now this one is one from the vault...not much love during its release but yet cult status in today's hype-dom
Released
in 2001
(what were you doing in '01?), its made by
Padmore & Barnes
in Kilkenny Ireland (birthplace of the Wallabee), featuring butter soft leather and quality handmade stitching. Read up on the
Wallabee and background of the brand here
by my old buddy
RTHQ
Showing signs of ageing on the bax label, the glue spots coming off. Believe me, this is the only label or branding of any sorts on the box, talk about non-descript. And a pic after some wear to work...awesome comfort
And following the understated branding style, only a heel tab embossing reveals the collaboration. Last pic showing the pedigree on the insole. Lovely!
This pair is gonna get lots of groundtime and love at work
*******
grapevine
Stussy Spring08 mook pics
Lots of dope dope proddy to be looking out for:
Personal fave of the lot: DW5000...retro-cool! and you know its gonna be perfect with my Fragment pair lol!
For the Cool Guys out there, some
Hiroshi
shades for that Tom-cat steez and "soph"isticated coolness from the
Kiyonaga
-designed pair (only at the newly opened SOPH Osaka)
And like i said before, the 3rd wave of Stussy Hectic NB CM670!
Out in May y'all... go camping!
images courtesy of NextEdge
*
SOPH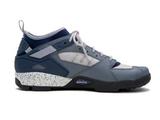 Dang it, i just can't get these SOPH x Nike Air Revadechi (
get it?
) out of my mind, its too damn dope and tempting! argh
Help!
Speaking of SOPH, couple of nice looks here
Checked wool blousen...i'm feeling tartan lately, so this one's a gem
Some simple raglan perhaps? and speaking of the Stussy "Kiyonaga"s, HK trumps out another dope pair for his own label. Stylish collapsible pair in a collab with
Moscot
eyewear, that even eagle-eyed moi have to admit to yearning a pair
*
Goodenough
HF
pushes out some plaid for spring as well
*
Uniform Experiment
UE is both HK and HF, so you know the tartan/plaid ish is gonna flow thru...
so yeap, Madras shorts!
But of course, the main line's all business as usual:
3-button jacket is lookin'
boss
*
Addict - Mode2
Y'all seen this up on the other blogs already, but shits too lovely to pass up
Mode2
does his signature stylee on
Addict clothing Artist Series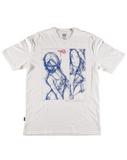 damn the exchange rate, else i'll be all over them like bees to (suh-weet)honey!
Base-pak original She-Camo
, featuring that awesome She-One camo
What did i tell ya? Really feelin' the jacket vibe...Addict doesn't disappoint...packable goodness for the random roams 'round the country
MHI - Mode2
Mode2
also makes an appearance in this
MHI
tee:
front|back - back|front (haha)
*
New Balance CM576D
Local heads would've gotten their first look at this from the NB showcase at Leftfoot Anthropology's 576 anniversary celebrations. Just dropped in Mita, the black pair is sweetness (epic-proportions)
Full leather upper, wingtip brogue detailing...and (prob only sneaker nuts will notice), uni-color midsole! thank you NB!
I'll take 1 to go, please, thanks!
*
Macbook Air
Saw this in the flesh (or rather plastic/titanium etc?) awhile back and its
seriously awesomeness-in-an-envelope.
Jobs'
ingenius marketing move of fitting it in a Manila envelope sold out the laptop even before a word needs to be uttered. So who cares about the reliability, cooling system, software/hardware supports etc? It FITS into a Manila ENVELOPE! Ka-ching!
And guess what, now you can do it in style...peep
CivilianLab's
Macbook Air laptop leather sleeve
"Custom-fitted, foam-padded, fuzzy-lined, textured-leather laptop sleeve"
cue:
ZOMG!
*******
RANDOMZ
phew, enough of proddy porn, peep some of the human form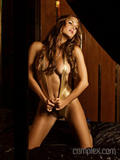 no idea who she is, but Catalina White is good enough for Complex,so yeap!
Jennifer Ellison in lingerie...what else?
y'all know my all-time fave J Alba...still love her even though she's knocked up, peep her photoshoot pre-knock up, shot by Cliff Watts, seen recently for Gotham mag (beats me, never seen it before either)
and if this post doesn't convince you to get broadband yet, i dunno what will