Lockdown
When you measure against something, you always need references, else you might as well be comparing to nothing. I tend to refer to myself as an old fogey whenever i mention about the "good ol' days". Its nothing on my age, though i am getting on the years. And for sure i ain't the oldest, theres lots of vets out there that deserve the term. But us local lads sure know about life before
LE
...gosh, thats like referring to B.C and A.D. 5yrs may not seem long in real life, but its longevity in the competitive and cut-throat sneaker biz ('specially in terms of our small local market). In the days of old before LE, us freaks had to scour whatever leads/connects allover the world that we could find to get our fix.
Man' and crew changed that by bringing the world to the doorstep.
And not only that, they brought this little store of our tiny island country to the world. They've got the lockdown on the scene for sure
And so it is with great pride that they'd be the 1st local store to garner an NB store exclusive model, along with the other greats like atmos, mita, solebox...
Vault
In accordance with NB tradition that deals primarily with store exclusives and not individuals/designers ("Endorsed by no one" is the age-old marketing mantra). Celebrating LE's 5th anniversary, the Made in England 577 model is built around the theme of Limited Edition's Vault store at Heeren
The much-vaunted Vault that normally holds some of the most exclusive sneakers the world has ever seen cleared out for the launch event. Damn, wish i can have a setup like this for my collection, ha.
Have a sneaky-peek at the centrepiece and check out the shoe close-up with the signature red/baroque gold carpetry of LE Vault.
No doubt countless pics have been posted via
SneakerFreaker's exclusive interview.
The details are amazing up close, as with all NB footwear. "The magic is in the details" is what i always tell non-NB folks.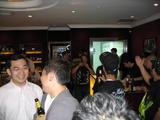 Shots of fans gathered round the store and during the raffle draw, congrats to the lucky b*s that won the ST33 packs, lol. The 577 LE Vault's limited to 140 pairs, but majority's gonna be for the local boys, so grab 'em while you can. The next time you see 'em, it'll only be on your "wishlist"!
*
I'd dropped by earlier to meet up with some old friends and sneaker fam, always nice to catch up y'all, much love
Vis 5-nationT | Levis Fenom | Vis daypack | Porter NBHD | Casio Fragment | NB ST33 stingray
Eugene
called me hypebeast for the outfit, but hey, i was only wearing what flows bro! hahaha
Oh and do drop by Know It Nothing if you know what's good for ya... get some
perfs and nubucks
before they're all gone!
*
Loot
all these loot and i can't keep 'em!
An if you think you saw something familiar in the 2nd pic of the skate deck, yep you did! Its vintage ape camo print on a T-19 deck y'all! No foolin' around here!
*******
Uniform Experiment
Yet more pics of the 1st season release from
Hirofumi's
experiment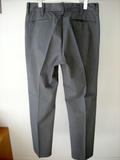 Seriously dope stuff: nothing too formal/stiff, with a hint of smart relaxed wearables
That "tux"-like shirt is pretty interesting, and while i don't think it'll fit me, the Liberty print is just awesome to behold
*
Zac Posen + Target
Zac Posen for Target Oz
'Nuff said girls, go queue already!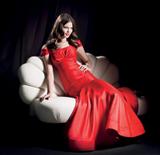 Peep more here
*
Terry + Supreme + Kermit = who's camping out?
Just days to go till the launch of Supreme S/S 08, and Terry helps to fuel the madness with a photography exhibit at
colette
, starring (in what must be a PR and legal nightmare) Sesame Street's iconic Kermit
Stacks of posters and wheatpaste have been put up for days now on both sides of the pond: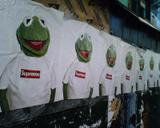 Theres gotta be a new photo-print tee of Kermit, since Elmo already had one via Ghostface
pics via
Nylon
so are we gonna see some Kermit+Ms Piggy porn ala Terry-style?!? Stay tuned kids!
*
Nike Air Force 1 Supreme - Safari
Its truly deja-vu, but did it really have to take this long?!
Nike finally drops the safari print on the AF1, one which custom heads and fans have been clamouring for so long, ever since
Mark/SBTG
showed the world what a lovely marriage the Air Force and Air Safari would've been. So is this the first custom-to-production model?
I could be nitpicking, but i would've preferred a suede toe-box and gum sole... but hey, we're sneaker head old fogeys... the public and execs wouldn't understand gum soles!...HA!
SBTG custom pic courtesy of fellow old fogey Nik/RTHQ
heh heh heh
*
U-Boat flightdeck
Damn, this is just too lovely: U-Boat
Mr A, hows this for a black dresswatch you've "always wanted"? haha
*
precursor
Friends and fam know the deal, let's meet up next week for some booze and good times fit for "royalty"!
*******
RANDOMZ
alluring Megan Fox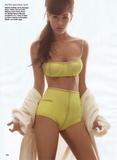 How hot is she in that retro swimsuit?!
Rihanna in Ireland
Who cares whether thats leather, latex or PVC?
Dayum...
*******
I held back posting this earlier, and the wait's worth it...check out Sarah Silverman's mock MTV to her boyfriend, late-nite talk show host Jimmy Kimmel
I'm f@*#king Matt Damon
...on the bed
on the floor
on a towel by the door
in a tub
in the car
up against the mini bar...
i couldn't get it out of my head! bwahahahhahaa!!!
And if you need a
little background info
on why Matt is partaking in this little hooter of a joke
But just wait till you see Jimmy's "retort" recently
I'm F@#*king Ben Affleck
A whole host of celebs chipped in: seeing Brad Pitt, Cam Diaz, Huey Lewis, Meatloaf, McLovin(!) and (get this) Josh Groban hamming it up is priceless
I don't about you, but mates beware, i'm so doing the "i'm f@#*ing ---" photo shots with everyone at next week's meetup! LOL