hot minute
now thats what i call a review - Jason Markk
L: not-so-fresh R: FRESHNESS
Go check out YuMing
aka
Liquidrice's review
of
Jason Markk's sneaker solution
You know how a sneakerhead rolls when his "rain shoes" are a pair of Stash AF1's (then again, he's head-honcho of
Freshness
). So after a day of cats and dogs, he puts his pair of Stashes to the Jason Markk test and comes out tops.
Daayum...i wish i had some of that
prime Markk juice
for free as well (as if that isn't big enough of a hint/plea/sucking up) ha!
******
Richardson's back
Sisley
The man with the Midas shutter does it again for Sisley. Not as risque as previous, but the vibe is still unmistakable Terry
Asia Argento - GQ
Did i say not as risque? Well, looks like he reserved it for the best. Following those hot-hot shots of J-Alba for GQ, these flicks of Asia are straight up awesome!
*
More than meets the eye - Foxy Lady
Finally caught the
Transformers movie
yesterday, and boy, if them movie people (or peeps who know them) are reading this, fear not about ticket sales: its been weeks after the opening and i'm still fighting to get seats for a morning show! And after watching it, fret not, i'll probably be contributing to the aftersales market for a DVD, haha!
The only reason its getting fewer screens are the deluge of other movies. Besides the hype about the
"1-18-08"
trailer, it was great to finally have a smash-boom-bang bona-fide blockbuster. I mean
DieHard 4.0
was ok, but i couldn't deal with the sequence with the VTOL fighter jet - John McClane's super, but not
that
super. Sure the sequences and characters in Transformers are pretty cliche, but at least thats how i remember them from the animated series.
Of course there was the thing about Megan... how hot is this?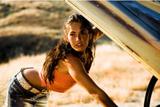 Not the first time she's in my blog, won't be the last for sure...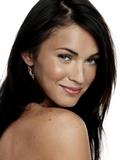 Megan Fox by Francis Hill
. Now go right click, set as desktop, and drool
*******
Vandals circa 1972
Thanks for
Steven Vogel
for the spot. Check out these vintage docu footage about vandalism in 1972. Its written by Andy Rooney (yep, true vintage, ha)
Part 1Part 2Part 3
laters