back in action
Green was the flavor [color] of the past week. Army's changed much in the past few years. From the minor additions on the uniform to the men and formation of the unit. Its been almost a decade since i was inducted as a freshie and now i'm at the tailend of nation's service. Never once did i regret and none of the times did i forget.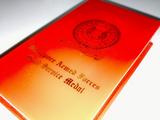 5 years of reservist... heck, everyone goes through it, but i'm glad i did it with my best of buds and served with pride.
we had been part of an entity greater than the sum of its parts...honour and glory forever"
*
quiet&reflective
Wearing: bomb squad tee. wtaps heelweek hoodie. a tan and peeling skin
mail drop
Supreme by Futura
Incidentally, the motto for the Wolves of the new VI Company is also "divide & conquer". Glad to have met their acquaintance
*
photo print poison
Fresh poison greats me as i return to the PC...everyone knows how i love photo prints
Rockers Galore: Josh Cheuse x Stussy, via
Paul Mittleman
The long awaited Stussy x Mash SF, via
direct
. Anybody hookup please?
*
gdeh x hideout
A peep at the shoot for iD of the upcoming gdeh x hideout coach jacket.
via outlook
*
CK in2U
I'm loving this bottle!! I don't think its out in SG yet [will probably scope it laters]
Looks like a sake bottle innit?!
*
GiselleB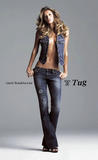 Giselle for Korean label Tug denim. Tight tight bod!
via
Nipply promo for her line of Brazillian sandals
*
wierd 574 sandals
Speaking of sandals...Probably only for the hardcore 574 afficionado's...at least it has
encap
*
xtina - Max
whats a
xymon
post without xtina?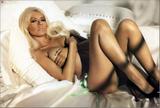 FIRE
and i still can't get my mind off this vid...just too good:
...He's a one stop jive, makes my panties drop...
...He's a one stop jive, makes my cherry pop...
...He's a one stop jive with a real big *uh*...
mmm-mm...laters