increasethepeace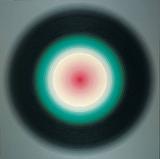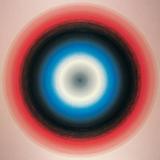 Less than an hour till Christmas, hope everyone's safely back home with the loved ones or out partying to their hearts' content. I've to say its been an amazing year thus far and i'm thankful to all those who work and live around me (yep, includes my buddies from the interwebs of coz). So i'm utterly content to sit back, slip in a couple of dvds and relax the night away. Who needs dinner at expensive restaurants just coz everyone's doing it, when all i need is a smile and twitch of her nose from my girl over simple foodfare.
Oh and before i forget, congrats to Mr & Mrs A on their new edition to the fam! Ultra-hyperstrike! hahaha, gotta meet up soon, you know me and young cute girls! just kiddin'! hahaha
Oh yea, above amazing "color wheel" artworks via Yan Lei
*******
Couple of Christmas wishes
Stussy holiday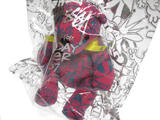 Holiday editions by Stussy are always a treasured bunch. IST-otaku's clamour for the party tees and what-nots. I'd love a hug from these cuddly bears though, anyone come thru with one or the pair for me? =)
Stussy
turns up the hype notch during hols, check out the Levis collabs for Stussy UK below. Collab tee with raised denim Stussy font is designed by Misha of PAM
Selvedge goodness and custom leather tags sure to make denim-heads happy, i know this stussy-head is over the moon
Looking good, and as those who have been blessed with a sneaky peak at S2C-08 will know, theres a whole lot more to come! Can you say pointy-heads and atomic balls?!
*
GDEH + Berlin
Another of my wardrobe brand stalwart Goodenough throws up an excellent print. I've considered them the frontrunner of unique and innovative printwork on tees and they've not let up one bit. The detailing is just awesome.
x BAGJACK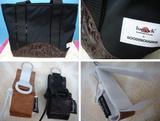 Check out the leather tooling on this baby, breathtakingly sick!
Any kind folks in Germany in the mood for favors?
*
Porter
On the note for bags and packs, OrtegaxPorterxBeams
These "folk"-imprints should be a nice complements to the GDEH/Visvim range
And since i'm on the topic of Chrissy wishes, i'll just throw this into the bunch. I mean, who can resist Space Invader?!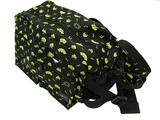 Sometimes when you need to carry lesser load, a waistpack is a better idea than a messenger
*
Visvim Keifer Hi
Almost selling out at Surrender, i hope theres still some left after the hols...this could be my b-day prezzie for myself, ha
*******
RANDOMZ
the Moss in Vogue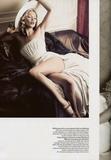 Maria S will be in town for some exhibition tennis over the new year, so heres a couple of tennis-inspired editorial shots... :)
Isabeli Fontana - Vogue Brasil 04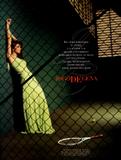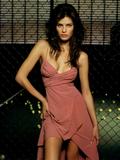 laters y'all