good times
A big hello if you've missed me, haha. Didn;t manage to throw in a short "be right back" message last week before the trip, but close peeps would've known anyway. Arrived on the 15th and hunkered down with training right away that night. Boy, what a dwnpour that night. A big wet welcome to Jakarta with accompanying thunderous "hello" from the heavens. Thankfully everything went well, by the time the training ended, it was almost 3am. Don't think the
Sheraton staff
was too pleased with me dripping all over the carpet, heh heh. Nice tree at the lobby though. Its a stones throw away from the Cenkareng airport and squeeky quiet away from the bustle of Jakarta central, offering resort style ambience. While i'd love some night life and entertainment, i guess its not that bad when you're dog-tired from a night's work
Couldn't really sleep much as i was still used to waking up early in Singapore (yeah, i'm wierd). Made a nice cuppa as i lay on the easy chair. I swear, i even saw a cute little birdie making a nest outside my window (sorry, no pics though). Nothing wakes you up like hot coffee, and some hearty salmon sandwiches. It's healthy right? erm, nevermind...
And of course, some loving tender care from the resident masseuse, heh (its a spa resort afterall!)
And yes i did work through the weekend (not like you lazy bums... haha). But of course, i didn';t forget to pamper my tummy with lots of local foodfare (thank god for nasi padang) and these as well:
Yeah, good ol'
Dunkin goodness!
I seriously think it could be the driving force to me taking up any overseas assignments that crop up. Imagine 1,300 international outlets in 30 countries (and over 5,000 in US alone), and none in S'pore!!! WTF...so if any buddies pop by SG, pls bring along some choco-honey-dipped-strawberry-stuffed dough for your ol' buddy here, k? ha
Really nice friendly peeps up in JKT, but 3 days came and went real soon and i had to split. You prolly won't believe it but yours truly did a 4hr turn-around trip back to SG and back to Bali. Crazy? yes. Fruitful? of course! It just means more duty free booze! hahahaha. Anyways, there were reasons for that, just that i can't disclose here, heh. Man, that switcheroo was hectic: previous night's training ended at 2am, slept for like 4hrs, washed up, checked out of hotel, went to local office for some debrief and its off to airport for flight back to SG. Once in SG, its yet another hop to office for some reload/debrief and its back on the road/air again. And yes, once i reached Bali, it was another round of training till 3am. So thats like what, only 4hrs of sleep and multiple stamps on the passport?! jeez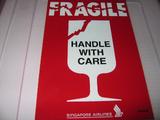 It wouldn't have been possible without some comfort and relaxation on the Biz Class for sure: some welcome champs, couple of Med and Euro food to warm the tummy, washed down wth some wine and whisky. Yup, its life!
Theres easily like 100 hotels in just the Kuta-Tuban region of Bali alone. While they may have supposed different star ratings etc, they all have lovely customer service for sure. Its a competitive market out there with tourist season seemingly all year round. Theres lots of boutique hotels and huge resorts to tempt your wallets. But if you're here to enjoy the place, it wouldn't matter where you stayed. I checked into the
Harris Tuban Bali
hotel, which was something like a budget resort hotel (if there ever was such a term). Its simple, no-frills with lots of friendly service to go round, and you can't beat the 5min from airport/10min to Kuta beach convenience.
Popped by Kuta beach the next morning for a short look-see. It was gonna rain (its monsoon season afterall), but surfing folks were still going at it. Also dropped by the site of the first Bali bombing, where there was a monument erected in honor of those who lost their lives. Locals told me it was ghost town for more than 2years after the incident.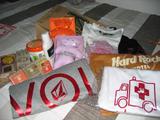 Of course i went by the shopping strip a couple more times during my stay, i'm a shopping freak afterall. Got a few knickknacks and stuff as Chrissy prezzies for me friends and fam. Besides, other than a Dunkin junkie, i had to load my tummy with BaskinRobbins and A&W ice cream goodness! hahaha I'm definitely coming back to this lovely island, theres so much more to see and explore, and the people here are just so warm (and beautiful, heh)
Wish i could've stayed a couple days more, but its for another time i guess
*******
home again
You know your disco loves you when the brocade-print flyer converts into a lovely hanging mobile
Ah, back in sweltering SG, with spots of heavy showers. Read in local papers about crazy sales and brimming cash tills and decided to check it out
Collab day:
Stussy/Nexus7*Levis/Fenom*GShock/Haze*NB/ST33
Damn, pavements are packed with only elbow room and peeps are grabbing Vuittons and Gucci's like they're for free. And it gets worse when it rains, as all will pack into the underground walkways and malls. After like 3hrs of mall-meandering, I just settled for some delish soba and sashimi at Paragon's Soba place before i'm homeward bound.
*
relak-jack bbq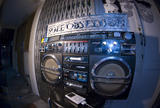 I missed out on the BBQ hosted by the
SoleObsession
/
KnowItNothing
crew last weekend, from the pics, i guess it was a swell deal. Spotted some familiar mug shots as well, next time fellas!
*
Sup/NBHD
shit's dropped in Japan already and its going for crazy money. Any help out there for some Chukkas and Larry Clark? Don't mind some serge de nimes as well either!
hit me up
*******
RANDOMZ
Lisa Marie Scott - sizzling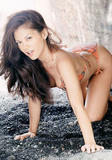 Monica Belluci still holding her milf status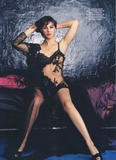 laters