Sneaky Pick
Haven't seen these floating around hype sites yet, so keep it hush hush yeah?
Seems to be a rush of Stussy denims for the holiday period. First we had sneaks from AB of the Levis UK collab (which seemed to be raw ala XXV edition), then the Stussy Mook for F/W 07 revealed washed Levis denim for the Jap market (including a nice jacket)...
But i'm awfully impressed by these creations. Sure, any denim afficionado will want to wear out his own pair of denims from raw to fade, but i'm always partial to the craftsmen who create their vision of the perfect fade. Peep the excellent detailing on the lining fabric, distressed wash and stitching:
"Original Broken Twill" - hidden "headz" imagery at heel for the turn-ups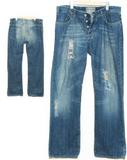 "Original Low Rise" - nice partially hidden view of raggamuffin and rasta imagery
"Levis 505 crashed" - This one is my pick of the lot, and looks to be a UK exclusive. Old skool fades and OG tags thrown into the mix and done on the Levis 505 canvas. Expect huge moolah for this
*
New Drops
double taps
Tet revealing more of his philosophy
More minimalistic than usual, but functional as always
*
Sophnet
Variations of Jack Pierson on different medium of tees. l/s, coach jackets etc. But i still prefer them on cotton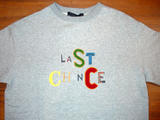 I'm a sucker for stripes, pinstripes whatevs:
"Cleric"
"BD" -
button downs, of course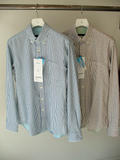 But they're really priced out of my budget for daily dress-shirt, somebody make a reasonable knockoff pls! LOL
*
GDEH-RSNT
"regiment of borders"
Did i mention i like stripes?
"reflective cargo/chino"
Couple of reflective elements on cargo pants and chinos. Back pocket inner liner of chinos feature font-monogram-prints.
all in the details
*
undftd
"shemagh striped L/S"
Technically not stripes, i swear! LOL
I'm feeling slightly more colors these days...always good to brighten up the dreary wardrobe of black and white tees
*******
RANDOMZ
Angie lookin' quite regal and fab!
laters!