silentbutdeadly
Medicom RAH Assasin by Kostas Seremetis
I really am trying to hold back on the ebay-trigger lately, but you just can't put down a good deal. Managed to snipe this on a low low price, and was pleasantly surprised by a more-than-robust packaging by seller - box was twice the size of the figure box to prevent damage! I like the articulation provided by the Medicom RAH standard, i guess thats why its industry preferred!
This will go great with my Kostas Hulk...but i may have to make a new acrylic casing to accomodate the 2. I'm stoked!
*
Kanye x Murakami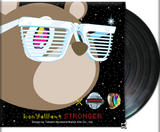 Takashi Murakami
applies his
Superflat
anime touches to Kanye West's college dropout bear and more. Could a limited edition Murakami'ed Kanye-LV trunk/backpack collection be far off?
*
Surrender x Fenom: "war stories"
Part of the launch for the
Unkle War Stories
LP,
Surrender
unviels a hyper-limited 15-piece batch of customed 207 Fenom's. Featuring War Stories album artwork on the rear pocket, and embellished with signature Surr black Swarovski bling and Alan Forbes skull beltloop tags. Faster than you can say hype-overload, its gone...you don't wanna know the pricetag. Madness
Speaking of which, tour dates are up, so go check it for live performances
*
new Nexus7 drops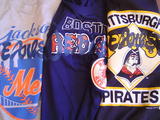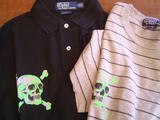 Tomohiro pulls out the stops and churns out yet more "reworked" classics. From vintage college football prints to even Polo's! Damn
More looks: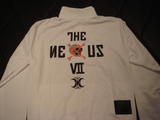 New Porter organiser and views of the vintage collection featuring the usaf and snoopy imprints
*
Visvim x Sophnet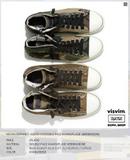 Hmm, looking pretty cool stuff. I'm feeling the herringbone-camo Keifers!
*
Bijirushi Yoshida x Hug-O-War
Bijirushi Yoshida
is a collaborative effort between
Beams
and
YoshidaKaban
(Yoshida&Company)
They have further collaborated with Masaki, designer of ladies-wear brand
Hug-O-War
, using the lush and beautiful
Liberty of London
fabrics bringing out the feminity and a touch of "nobleness". Peep pics of the collection:
Really lovely stuff imo, perfect for the lady-in-waiting
---
Nike Zoom - Quick is Deadly
Saw the new range of footwear at the local stores, as well as the dope posters. Created by long time collaborator
W+K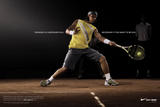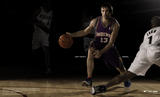 Last one features San Diego Chargers Landainian Tomlinson. Peep the 60sec ad below:
Awesome ad to bring home the oft-repeated message
"see it before you do it"
---
randomz
Found some old pics of Giselle
More Terry Richardson for Christian Lacroix goodness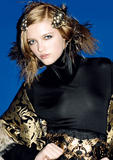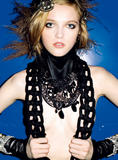 ~laters~