Finally indulged in a carefree day to myself for a well-deserved break on Monday. And as usual, i can't even afford to sleep in late, lol. A quick hop to the post office to receive some timely x'mas prezzies:
white lightning

[L]Fenom [R]Cheez x Fragment
Of course, yet more tees...#365++ by now i guess. Can't have too many white T's when i have that many denims... and while i'm still a novice on cheeses, i think the Cheez tee is cute. For the rest, some info on
Mimolette
and
Burrata
stay away, i have...

w)taps "germs" hellweek sweat
I don't think i can get enough of taps' hellweek range of apparel, simply soft from vintage wear&tear and like a 2nd skin: much like how it would've been had it been worn for a grueling 5.5days
..thank you..

devilock "thank you
just the tee to complete the grouchy season =)
and something to lift the 'spirits'...
Visvim FBT Shaman
Been figiting for weeks to get this pair in my hands, its flown the equivalent of a round the world trip. Its my 2nd most wanted model of the FBT besides the OG, so i'm stoked its gonna be on my feet (socks optional of course, lol)
goodwill hunting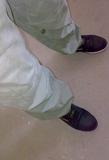 supreme box|wtaps bdu|wired h|acronym 3rdarm|visvim namjun
Just the right bag to stuff all those packages in. Proceeded to trek to sweaty & swarmy town for a very fulfilling sashimi lunch with a lovely mate. Despite the sweltering heat and packed shoulder-to-shoulder pavements (on a working weekday noless), i had the best time in ages. Capping off with a chillout tea break amidst the crowds out hunting for prezzies, knowing full well i have mine in my pack. Now thats what i call a perfect day
But in the back of my mind, i already knew the best is yet to come...
digi camo

Nike Clogposite Black/YakiKhaki
Oh yes, after all these years, among my numerous grails, among my various stories of how i enjoy hunting them down...i have found THE ONE. At the dawn of millenium, Nike did something totally outrageous: Take the ill Foamposite, chop it in half, make it a slip-on clog and slap a ridiculous digi camo print on it. But of course, don't think for a minute they'd forget to make 'em in crazy rare numbers (rumored <100).
Almost unheard of at the time: clogs before those (hideous) rubber Crocs and way before Christo's, i took a look and fell hard for them. They fit like a glove, just like how 'posites should!
And that colorway, for those who knew my infatuation with that other millenium gem of a creation (Air Wovens), will know i could never resist YakiKhaki. Yes Nike, do a yaki/khaki print and sell em to me at $200 a pop, i'll take it!
...hmm, now on to the next hunt... heh
---
Monocle
Year end issue, best issue of the year, and i ran thru it in one sitting LOL
Now i can't wait for '09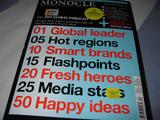 Awesome shots as usual... from marketing (lifestyle, not financial) in Japan...
Yusuke is understated cool personified
...to shopping in Berlin
oh my, those eyes...
and for those needing a little advice on gifts to get
best wishes to Tyler and the monocle crew, more good things in '09!
*******
DROPZ
GDEH
Sweats, hoodies, zip-ups, letterman style. Just pure, simple, good stuff
RSNT
Need a clochette.. help anyone? and of course those pinups, yum
Visvim Mowatt Moc Veggie
Veggie-tan leather...hands down winner already in my eyes
...socks optional...
New Balance 996 Purple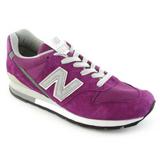 Purrfect for A/W, but i think it should ride smooothly through the seasons in the new year. Its a 996, your feet won't regret it
---
RANDOMZ
Hillary Duff for Maxim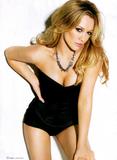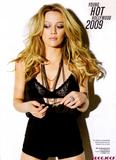 the duffster ups the sexiness...hot!
SarahMichelleGeller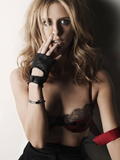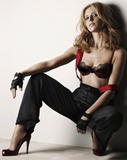 Rihanna at Jinglebash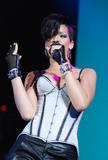 front and back, 'nuff said!
have a good one, y'all... laters!