ape camo|45RPM|apesta camo|wired Honeyee
Threw on a couple of staples for a matchy-mcpherson pic. If theres one thing perculiar (and irritating) about SG weather is it can sooner sear thru your skin than pour cats dogs in just about the same time. Shoulda gone with the ape manhunts for more security (instead of avoiding the puddles on my whites)
Managed to pick up a couple of CK dress shirts for cheap. No idea for the sale (pre-season? bailout sale?), who knows? but there're def good deals to be had. And might i add that its the first time in ages (eons) since i've actually spent on non-food items in town, hows that for boosting the economy huh? (bravo to me)
---
DROPZ
...its never too early/late to formulate a wishlist...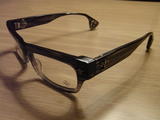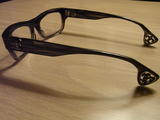 Chrome Hearts: totally rockerific styles

Goodenough: motorcycle jacket
Just love the details, from the inner lining to the vintage printwork

Visvim: E-Cat 18 and 28, Hockney
Hooray for the return of all-time faves! now to find them before they get swept up by resellers

Sophnet: Duffle coat and Mountain Parka
Tartans feel truly warm innit? Makes u wish for cold weather just to rock 'em badboys

Wacko Maria x John Smedley
With detailing so subtle and respected quality so high...will there be any left to be picked up? sighs...
---
RANDOMZ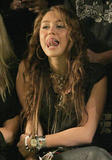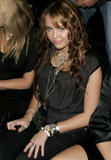 Miley Cyrus sure knows how i like it
but godammit, just peep at her watch game. and much as those bunch of knick-knacks appear annoyingly kiddish, its a pretty good lookin' fit, no? :)
Both Ms Moss and Gisele show you how to rock shorts in the coming freezing temperatures
Recent pics from the uber-hot most-talked-about show from fashion week:
Balmain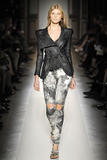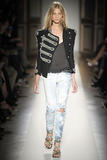 From the retro-ish shoulder pads, vintage jackets to tie-dye, skin-tight, animal-print jeans, they're all to die for
How hot were they, you ask?
Hot enough to be on Ms Moss perpetually the past weeks:
awesomness!
A couple more shots: pure sex!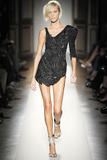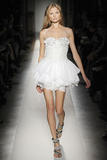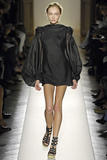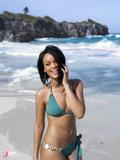 Rihanna in green: effortlessly hot
US election/economy watch
Couple links you might be interested to read up:
-
Palin's right-wing mentors
-
57 lies the Republican Party wants you to believe
-
10 american financial meltdowns in the past century
: for a somewhat simplistic and summarized view, but good enough to get a general idea how bad it really is
laters!