Yesterday's get up for a woozy-zombie-ish walk around town

Supreme|lEvis LVC|Undercover
I'm loving how the fades turn out, almost perfect set of wrinkles to my thighs! Couldn't enjoy them much though, my head weighed a ton and i was beginning to feel feverish yet again... bummer. Think i need more down time
PICKUPZ

Supreme constructed tee
Always wanted this tee, and it almost didn't arrive in the mail. Took ages before it came in, the fit is perfect

Goodenough western shirt in super soft flannel
Wasn't as general cut as i thought (they run smaller in recent years), but still a nice find. Hope to put it to good use in the coming months. Love the pearl buttons! :)
---
DROPZ
in pure coincidence, spotted the following drops from the same labels...
Goodenough DoubleDutch
Collab tee with store DoubleDutch, interesting touch with the gdeh font, a little like the London 2012 logo, no? :)
Supreme
Collabs with A-Ron's Off-Bowery Production for the don's photo exhibition, with Tet's (wtaps) and Supreme's inputs.
A couple are already up on the 'bay and going for silly money
A couple of nice items that i feel will look great for
A/W 08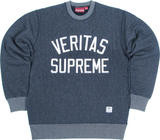 Veritas Supreme: don't you just love the colorway?



Logo hoodie: the black/black is great, but blue is more me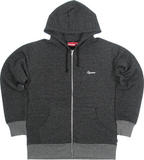 Zip-up: it looks comfy already!
Stussy Deluxe
I haven't been impressed much by the Deluxe line (if they could offer the quality, why wait till now, and then over-price them?) But the following pieces could change my mind

Sweater; Flannel shirt: selvedge denim (love the square cut)


Messenger and daypack
These 2 packs look really good and should be more than perfect for the daily grind
Nike LDV vintage
New colorways of LDV's given the vintage treatment. While i haven't been rocking too much of my pair of Daybreak's, I think the red pair should look cool in any wardrobe
---
RANDOMZ aka RightClickSaveAs
Gisele strolls around and looks hot effortlessly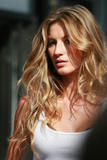 flawless!
Laters!